Puerto Rican Root Vegetable Stew: "Sancocho"
Each country emphasizes certain ingredients or incorporates different ones. Traditionally, sancocho is prepared with meat, but the star of this dish is usually root vegetables and tubers, such as taro, yucca, yautía, and sweet potato. Plantains and calabaza are also commonly added.
What You'll Need
---
4 small sweet peppers (aji dulce), diced (optional)
2 culantro leaves, diced (optional)
3 yautías or 2 cups malanga, peeled and cubed
2 cassava (yucca) roots, peeled and cubed
1 cup calabaza or butternut squash, cubed
1 green plantain, peeled and shredded
1 cup chopped fire roasted tomatoes
3 ears of corn on the cob, cut into thirds
½ cup fresh cilantro, chopped
Avocado slices (to serve)
How to Make It
---
1 In a medium saucepan, stir-fry the onions, peppers, culantro leaves, and oregano in 1 Tbsp vegetable broth for 3 minutes.
2 Add the malanga, yucca, white potato, sweet potato, and carrot, along with the fire roasted tomatoes, remaining vegetable broth, and water. Add more broth or water if needed to cover the vegetables.
3 Bring to a slow boil and cook for 15 minutes.
4 Add the garlic, calabaza, and plantain, and cook for 10 minutes. Add the corn and cook for 5 minutes, or until all vegetables are tender.
5 Stir in cilantro and serve with avocado slices.
Cooking Tips
Add one ripe plantain in slices during the last 10 minutes of cooking for a sweet touch to the sancocho.
Substitute the yautía, cassava, and/or malanga with other root vegetables available in your area.
These ingredients may be more readily found at a local Latin foods market.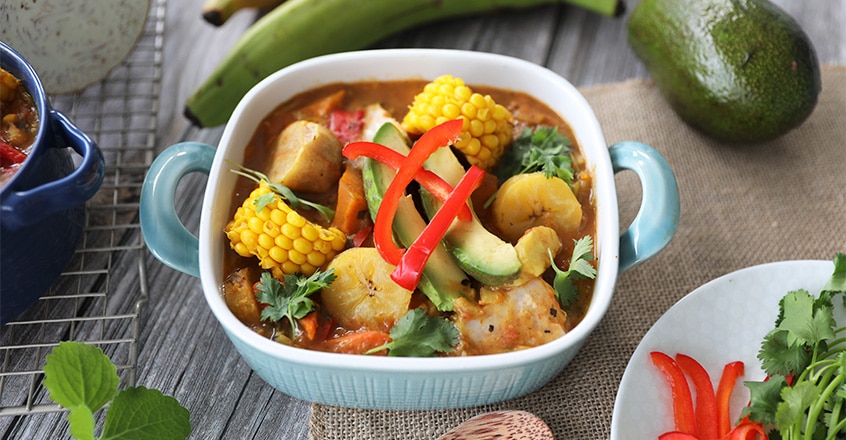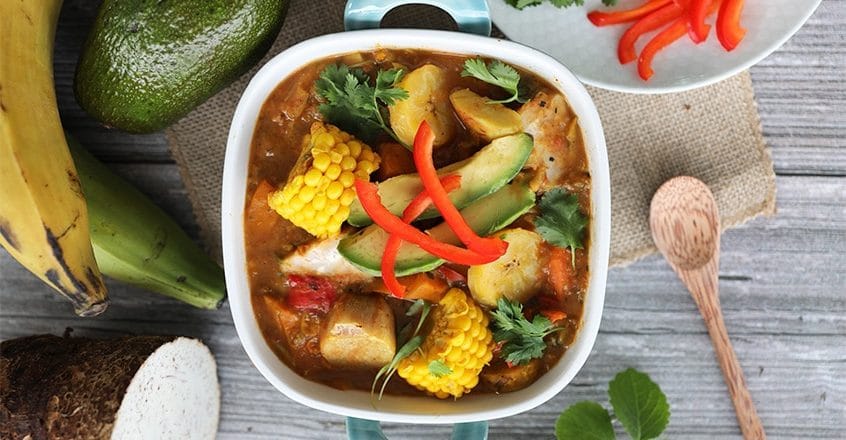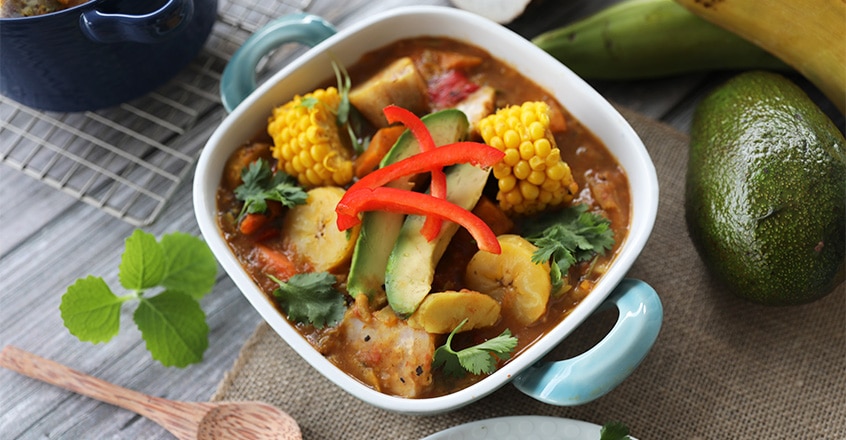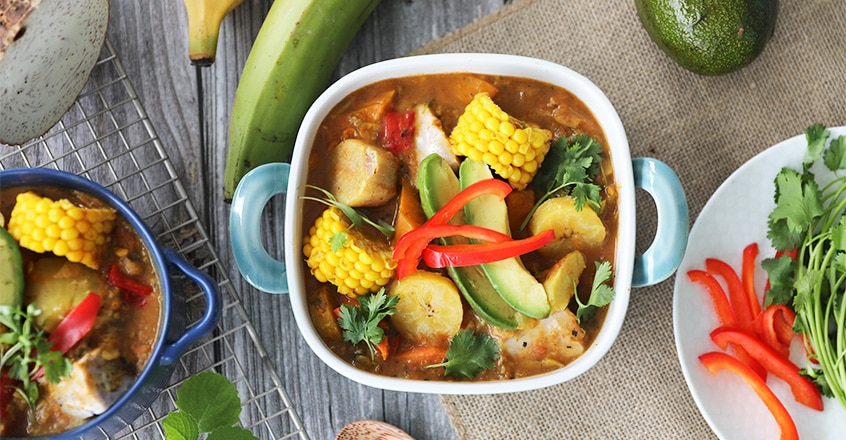 Copyright 2022 Center for Nutrition Studies. All rights reserved.