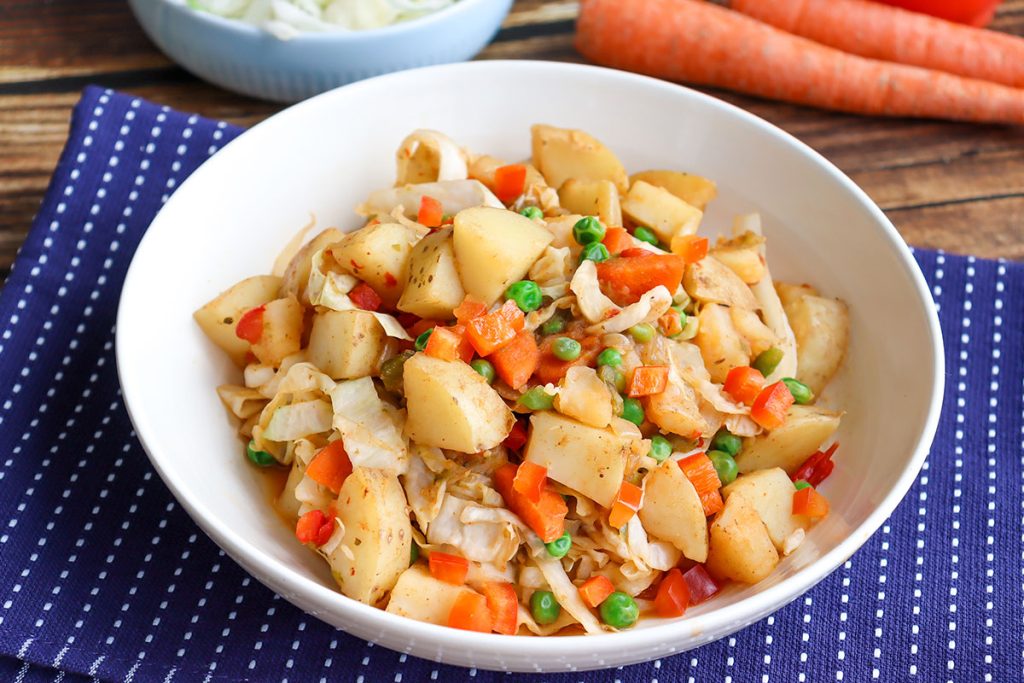 Ingredients
1 cup diced onion
½ cup diced green bell pepper
½ cup diced red bell pepper
½ cup diced carrots
3 garlic cloves, minced
½ tsp onion powder
½ tsp garlic powder
½ tsp smoked paprika
1 tsp Italian seasoning
½ tsp Tony Chachere's Lite Creole Seasoning
1 cup low-sodium vegetable broth
8 cups coarsely shredded cabbage (about ½ head)
5 cups cubed gold potatoes
½ cup frozen peas
Instructions
1. Sauté mirepoix (onion, green bell pepper, red bell pepper, and carrots) in a wide, heavy-bottomed skillet for about 10 minutes on medium-low, stirring frequently. Add vegetable broth as needed, one tablespoon at a time, to prevent sticking.
2. Add garlic and sauté for an additional minute.
3. Add ½ cup of broth along with onion powder, garlic powder, smoked paprika, Italian seasoning, black pepper, and Tony Chachere's. Stir to combine.
4. Simmer on medium-low for about 3 minutes.
5. Add potatoes and stir. Add cabbage and remaining vegetable broth. Cover and simmer on medium-low for 5 minutes before stirring everything to combine well.
6. Keep covered and reduce heat to low. Simmer for 15 minutes, stirring occasionally.
7. Add the peas, stir, cover, and cook for an additional 10 minutes.
Cooking Tips
1. Substitute the Tony Chachere's Lite Creole Seasoning with any seasoning of your choice and add ½ tsp of dried cayenne.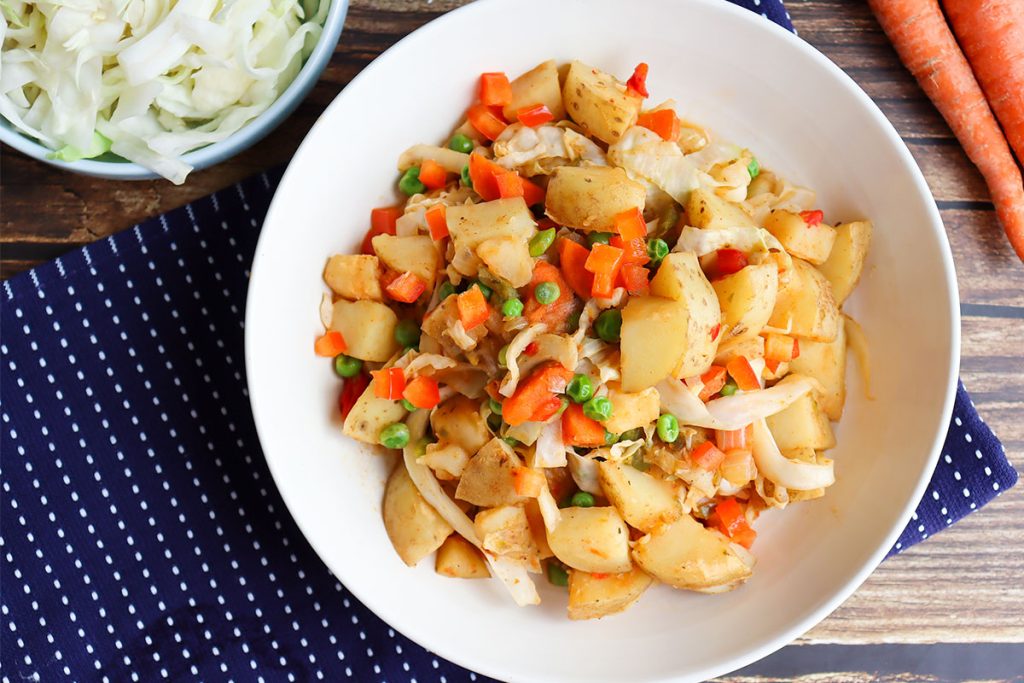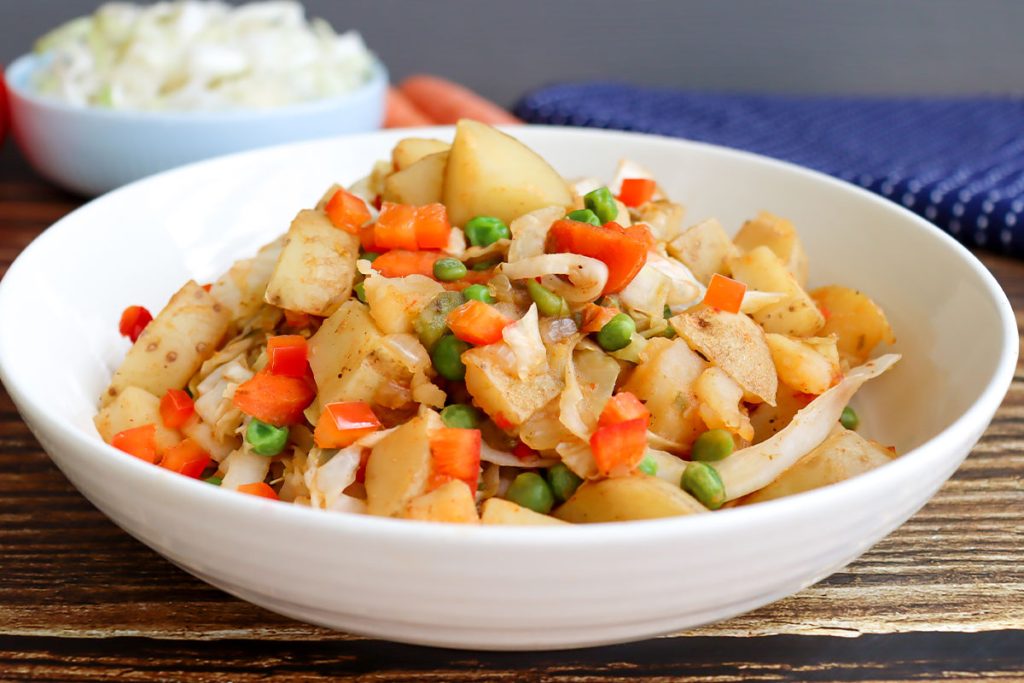 100% online, learn at your own pace
Instructor led format
No prerequisites
Continuing education credits