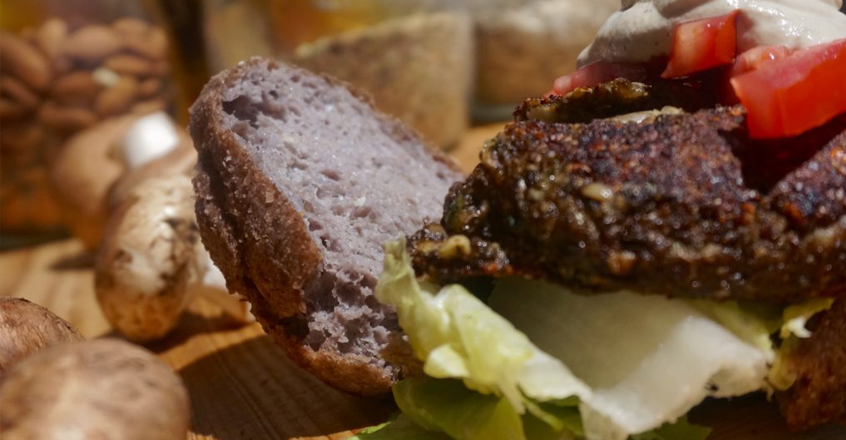 Ingredients
15 mushrooms (portobello, button etc.)
1 zucchini
2 cloves garlic
½ red chili
¼ inch peeled ginger
1 Tbsp chopped cilantro
2 Tbsp raw almonds
5 Tbsp raw sunflower seeds
5 Tbsp wheat germ
2 Tbsp tamari or soy sauce
Sea salt
Instructions
1. Preheat oven to 350 degrees F.
2. Grate zucchini and place in a bowl with a towel or cheesecloth. Sprinkle on a little salt (this is to release the water) Leave for 15 minutes, then squeeze out any water.
3. Add the mushrooms, garlic, zucchini, chili, ginger and cilantro into your blender and process until minced.
4. Spoon the minced vegetable mixture into a bowl and then add the sunflower seeds, almond and wheat germ into the blender and process until they are the size of fine breadcrumbs.
5. Add the seeds and nuts mixture to the minced vegetables and then add the tamari/soy sauce.
6. Form into patties and placed onto a lined baking sheet. Place in oven and bake until cooked through, approximately 30 minutes. Flip after 15 minutes.
7. Serve in a bread bun with lettuce, tomatoes, onions etc.
100% online, learn at your own pace
Instructor led format
No prerequisites
Continuing education credits