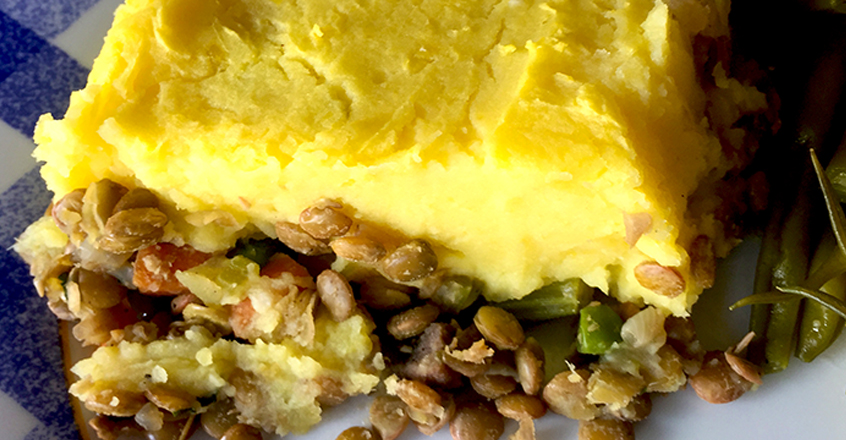 Ingredients
Mashed Potatoes
Lentils
1 cup lentils dry
3 cups vegetable broth or water
Shepherd's Pie Filling
1 cup carrots chopped, about 2-3 medium carrots
1 cup mushrooms, chopped
½ cup celery chopped, about 1 large or 2 small stalks
½ cup peas fresh or frozen
1 medium onion, chopped
1 tsp garlic salt
½ tsp thyme
½ tsp salt (optional)
¼ tsp black pepper
1 tsp tamari or soy sauce
¼ cup vegetable broth
Instructions
1. Prepare the Creamy Mashed Potatoes.
2. Cook lentils in 3 cups vegetable broth or water per package directions. Drain and set aside.
3. When the lentils are about 15 minutes from being finished, heat the 1/4 cup vegetable broth in a large skillet over medium heat. Add carrots, mushrooms, celery, peas, onion and spices and saute until tender, about 10-15 minutes.
4. Preheat oven to 400 degrees F.
5. Lightly grease a 9" x 13" glass baking casserole dish.
6. Add the cooked lentils to the skillet with the vegetables and stir to combine. Taste the mixture and add more salt/spices if desired.
7. Transfer the lentil mixture to the prepared baking dish and spread evenly across the bottom.
8. Add the Vegan Mashed Potatoes and spread evenly across the top of the lentil mixture.
9. Bake for approximately 20-30 minutes or until heated through.
10. Serve topped with vegan gravy if desired.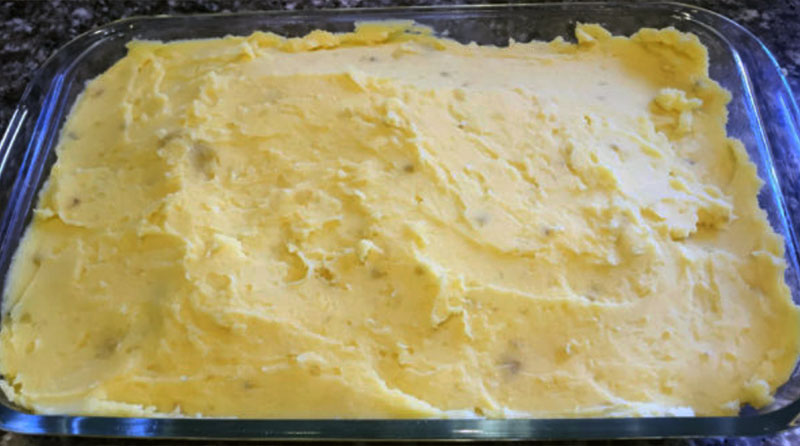 100% online, learn at your own pace
Instructor led format
No prerequisites
Continuing education credits