Black Rice Salad With Red Raisins & Cape Gooseberries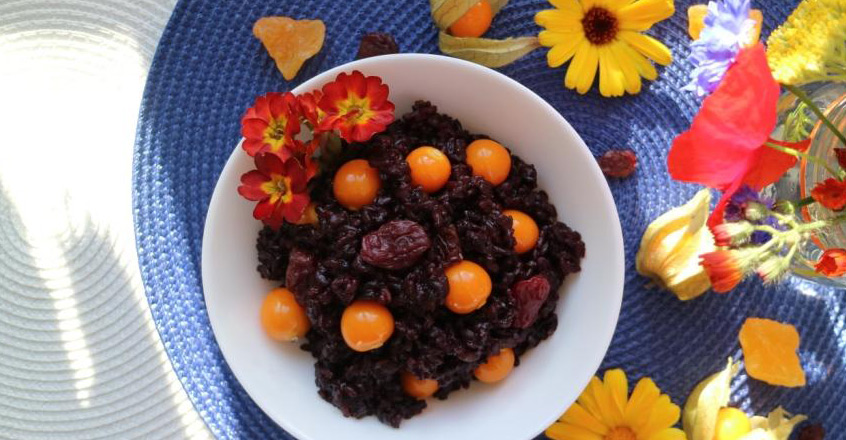 1 Tbsp lime juice (or to taste)
2-3 Tbsp freshly squeezed orange juice
1 Tbsp sweetener of your choice
1 In a pot with a tight fitting lid, bring water to a boil. Add a pinch of salt (optional) and black rice. Bring to a boil again and cook with tightly closed lid for 40 minutes. Remove from heat and allow to rest for 10 minutes.
2 Transfer rice to a bowl, allow to cool and add all other ingredients.
Copyright 2021 Center for Nutrition Studies. All rights reserved.