Ingredients
2 cups whole grain elbow macaroni
½ cup diced red bell pepper
½ cup diced red onion
1 small zucchini, cut in half lengthwise, thinly sliced
1 small yellow squash, cut in half lengthwise, thinly sliced
1 cup cherry tomatoes, halved
1 cup fresh corn kernels
1 ½ cups of plant-based mayonnaise
1 cup fresh basil, cut into chiffonade
1 Tbsp Dijon mustard
Sea salt and black pepper to taste
Instructions
1. Cook the macaroni according to package directions. Drain and rinse with cold water to cool.
2. In a large bowl, combine the macaroni with the red bell pepper, red onion, zucchini, yellow squash, cherry tomatoes, corn, mayonnaise, fresh basil, Dijon mustard, sea salt, and black pepper.
3. Chill for 1 hour before serving.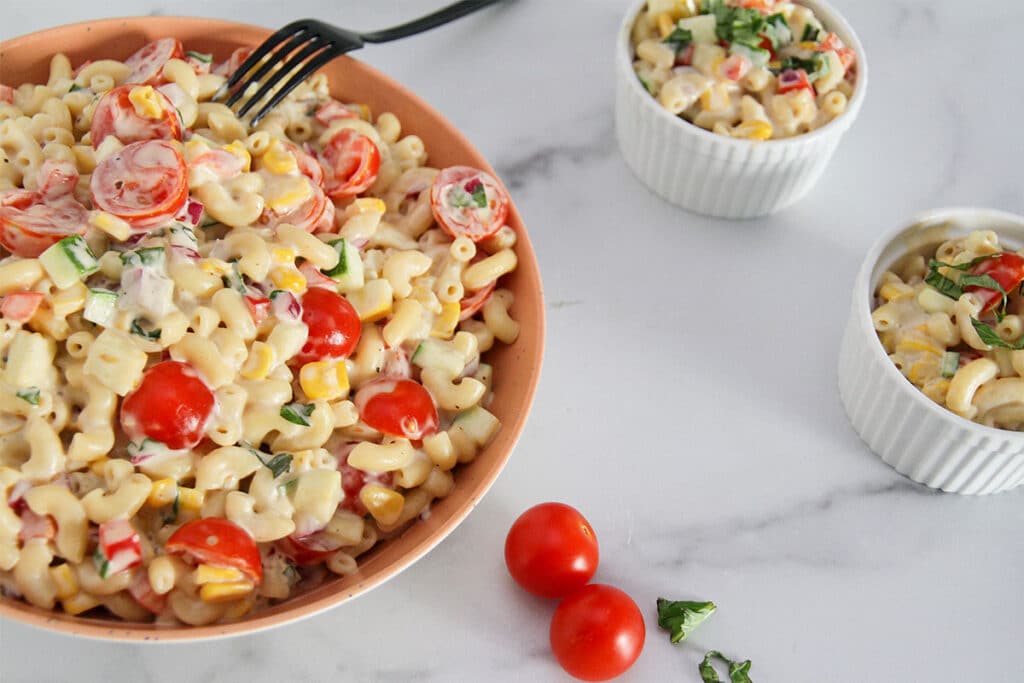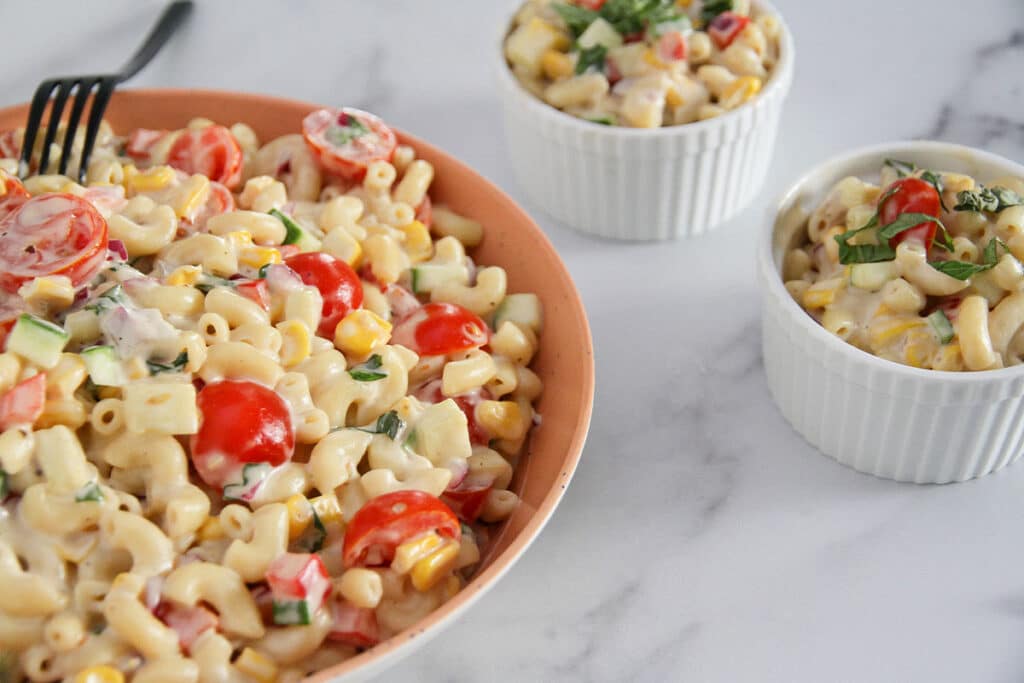 100% online, learn at your own pace
Instructor led format
No prerequisites
Continuing education credits