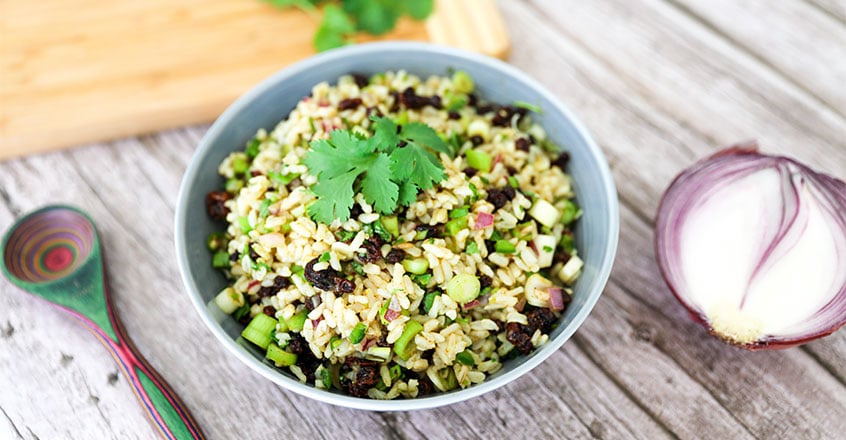 Adapted from Forks Over Knives, The Cookbook (The Experiment, 2012)
What You'll Need
---
3 Tbsp maple syrup or date paste
⅓ cup finely sliced green onions (white and green parts)
1 jalapeño pepper, minced (for less heat, remove the seeds)
Salt and freshly ground black pepper to taste
How to Make It
---
1 Combine the lime juice, lime zest, brown rice vinegar, liquid sweetener, currants, green onion, red onion, jalapeño pepper, curry powder, cilantro, salt, and pepper in a large bowl and mix well.
2 Add the rice to the bowl, and mix well.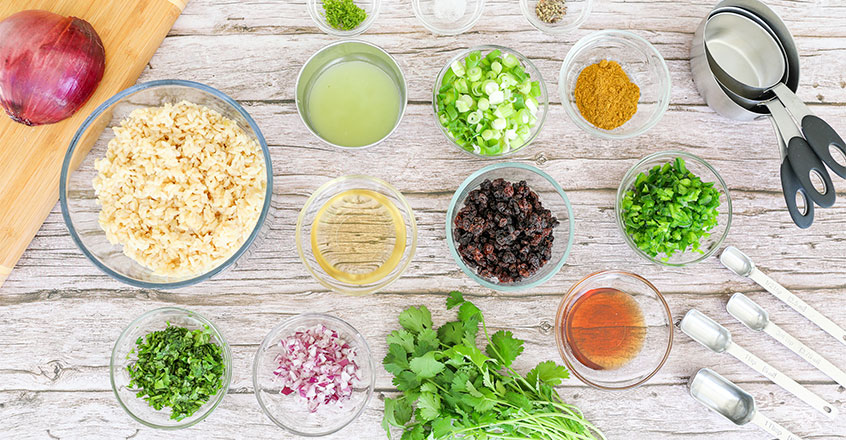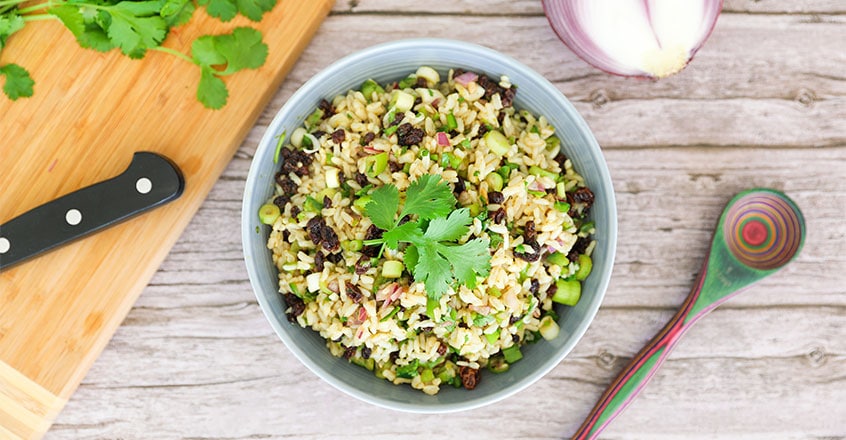 Copyright 2022 Center for Nutrition Studies. All rights reserved.