Late Summer Potato Green Bean Salad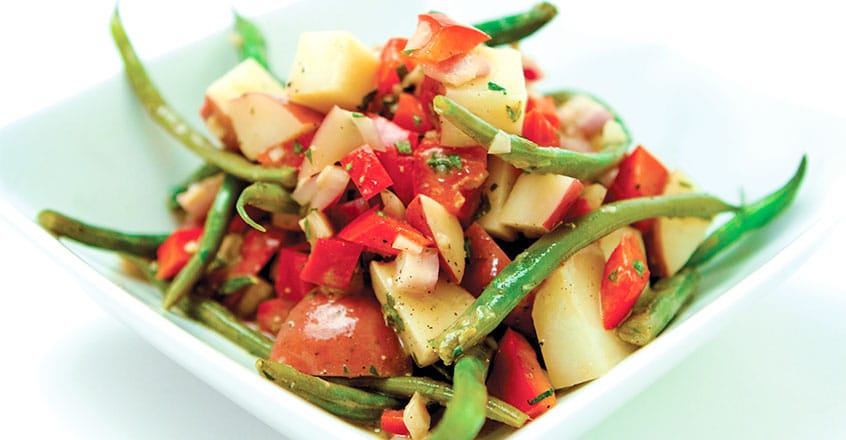 1 ½ pounds unpeeled red skin potatoes, cut into ½-inch cubes
¾ pound fresh green beans, trimmed and halved
1 red bell pepper, diced small
1 small yellow onion, diced small
Sea salt and black pepper to taste
1 Tbsp dried tarragon or 2 Tbsp minced fresh tarragon
1 In a large pot, bring 2 quarts of water to a boil.
2 Add the potatoes and green beans, and cook over medium heat for 7 minutes or until tender.
3 Drain and rinse the vegetables under cold water. Add the vegetables to a bowl, then add the remaining ingredients.
4 Gently toss to mix well.
Copyright 2021 Center for Nutrition Studies. All rights reserved.