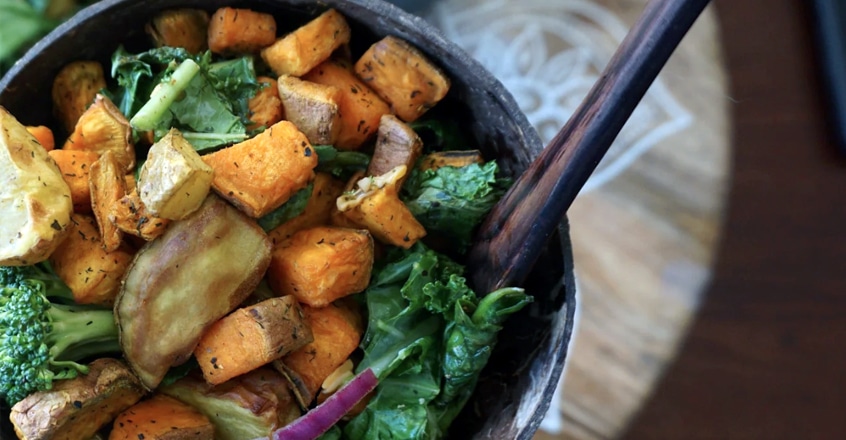 Ingredients
1 sweet potato, diced
2 medium Yukon Gold potatoes, diced
1 cup kale, chopped
1 cup onion, chopped
½ cup broccoli, chopped
1 Tbsp garlic, minced
2 Tbsp balsamic vinegar
1 Tbsp vegetable broth
1 Tbsp fresh dill, coarsely chopped
½ Tbsp turmeric
Salt, to taste
Instructions
1. Preheat the oven to 350 degrees F (unless using an air fryer).
2. Cook potatoes for approximately 20 minutes in the air fryer or 20-25 minutes in the oven.
3. While the potatoes are cooking, wash and chop the kale, broccoli, and onion.
4. Let the potatoes cool for 10-15 minutes if you would like a cold potato salad.
5. Place the potatoes in a large bowl.
6. Add the kale, broccoli, onion, and garlic, and mix in the balsamic vinegar, vegetable broth, dill, turmeric, and salt. Adjust seasoning to taste.
100% online, learn at your own pace
Instructor led format
No prerequisites
Continuing education credits