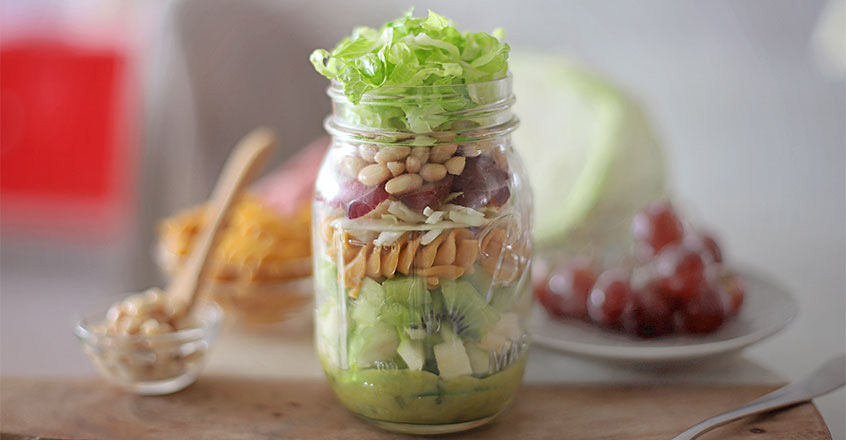 Ingredients
Dressing Ingredients
1 avocado
1 lemon (rind and juices)
¼ cup apple cider vinegar
¼ cup water
1 crushed garlic clove
1 Tbsp chives or green onion
Salt & pepper to taste
Salad Ingredients
1 english cucumber (sliced into rounds by hand or ribbons with spiralizer)
2 cups red cabbage sliced thinly
1 red apple, diced (skin on)
1 bunch seedless grapes, sliced in half
2 kiwis peeled and sliced
1 14 oz can white kidney beans or chickpeas, rinsed
2 cups whole grain pasta
2-3 cups romaine lettuce washed, cut into bite size pieces
Light sprinkle of sunflower seeds
Instructions
1. To make dressing place the dressing ingredients in a food processor or blender and pulse/blend until combined and creamy.
2. Place dressing in bottom of bowl.
3. Layer remaining ingredients in order starting with the cucumber and moving down the list of salad ingredients. DO NOT MIX the salad.
4. Cover tightly and leave in fridge until ready to serve.
5. Before serving, gently mix.
100% online, learn at your own pace
Instructor led format
No prerequisites
Continuing education credits