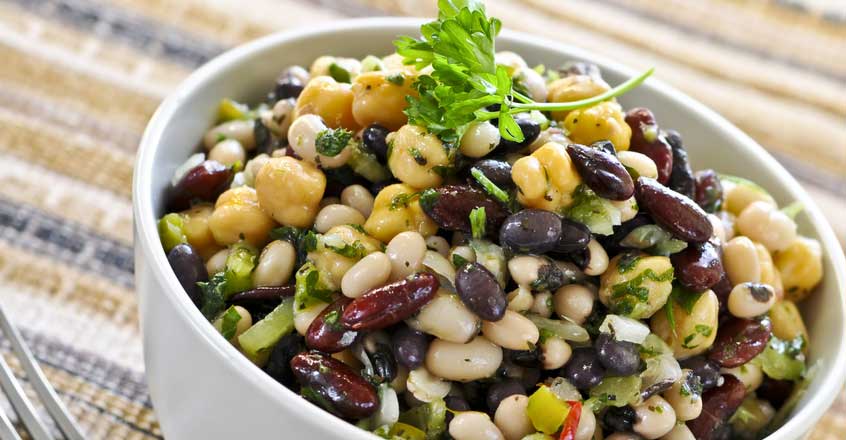 What You'll Need
---
1 15 oz can dark kidney beans, rinsed and drained
1 15 oz can cannellini beans, rinsed and drained
1 15 oz can black beans, rinsed and drained
1 15 oz can garbanzo beans, rinsed and drained
2 cups corn, fresh or frozen
1 large red bell pepper, diced
½ cup finely chopped red onion
How to Make It
---
1 Place the kidney beans, cannellini beans, black beans and garbanzo beans in a large bowl.
2 Stir in the bell pepper, onion and corn. Whisk the remaining ingredients together and pour over the salad.
4 Chill before serving. Will keep well in the refrigerator for several days.
Copyright 2022 Center for Nutrition Studies. All rights reserved.