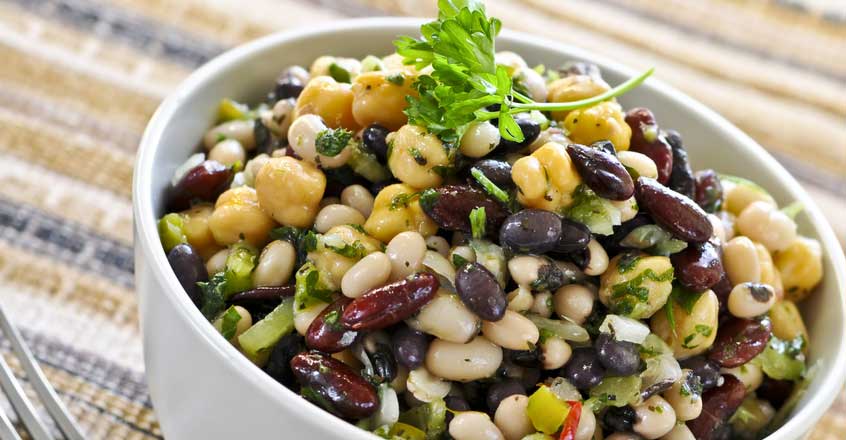 Ingredients
1 15 oz can dark kidney beans, rinsed and drained
1 15 oz can cannellini beans, rinsed and drained
1 15 oz can black beans, rinsed and drained
1 15 oz can garbanzo beans, rinsed and drained
2 cups corn, fresh or frozen
1 large red bell pepper, diced
½ cup finely chopped red onion
¼ cup vinegar
Juice of 1 lemon
2 tsp ground cumin
1 tsp ground coriander
⅛ tsp cayenne
Instructions
1. Place the kidney beans, cannellini beans, black beans and garbanzo beans in a large bowl.
2. Stir in the bell pepper, onion and corn. Whisk the remaining ingredients together and pour over the salad.
3. Toss gently to mix.
4. Chill before serving. Will keep well in the refrigerator for several days.
100% online, learn at your own pace
Instructor led format
No prerequisites
Continuing education credits