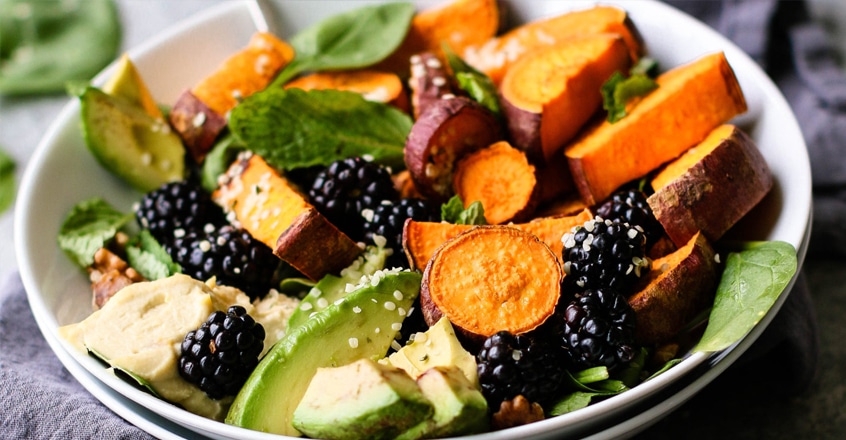 Ingredients
2 small or 1 large sweet potato cut into thick ½-inch half-moons
4 cups mixed greens
1 cup berries
1 ripe avocado, chopped
¼ cup hummus
2 Tbsp hemp hearts
2 Tbsp nuts, chopped
¼ cup fresh herbs, chopped
¼–½ cup toasted quinoa (optional for serving)
Freshly squeezed lemon or lime juice
Instructions
1. Preheat oven to 400 degrees F and line a baking sheet with parchment paper. Add sweet potatoes to the baking sheet and bake for 30-40 minutes, flipping once halfway, until fork tender and golden brown on each side.
2. Prepare the greens, berries, avocado, nuts, seeds, and herbs while the sweet potato is baking.
3. To serve, divide greens between serving plates and top with optional cooked quinoa, roasted sweet potatoes, berries, avocado, hummus, hemp seeds, nuts, fresh squeezed citrus, and herbs.
4. Store leftovers in the fridge for 3-5 days.
Cooking Tips
1. For the fresh herbs, use mint, cilantro, parsley, etc.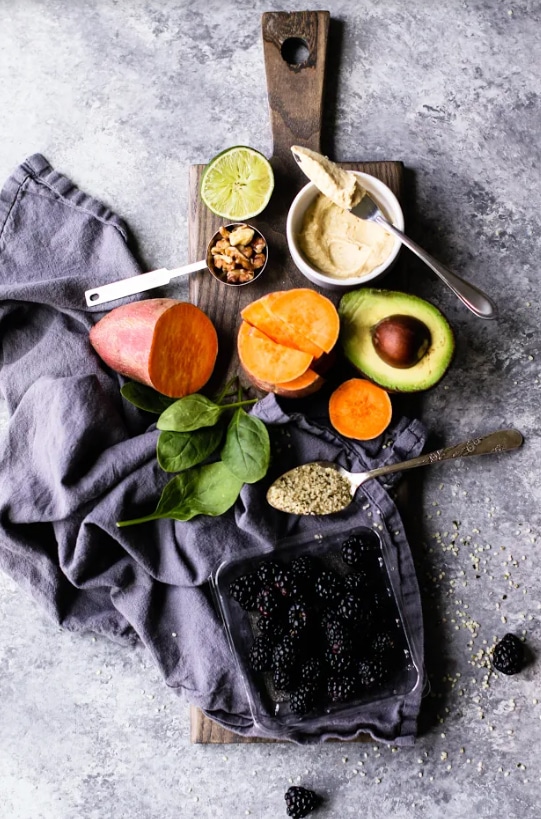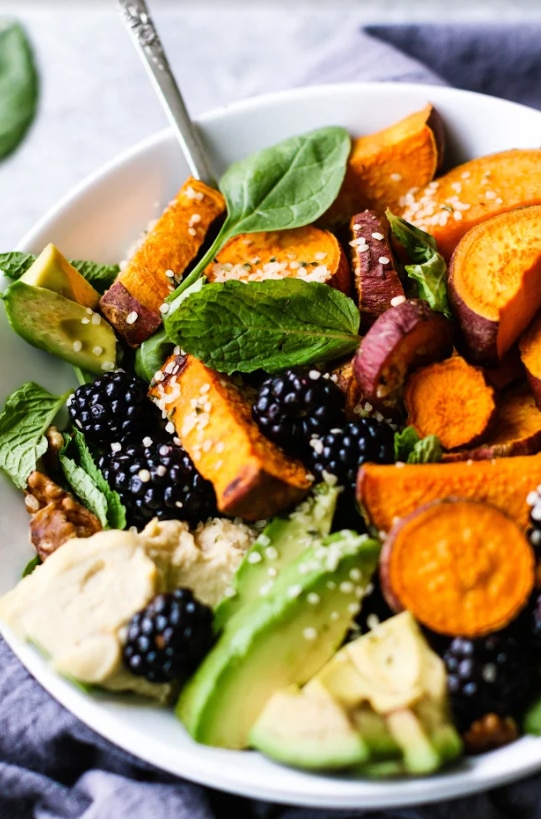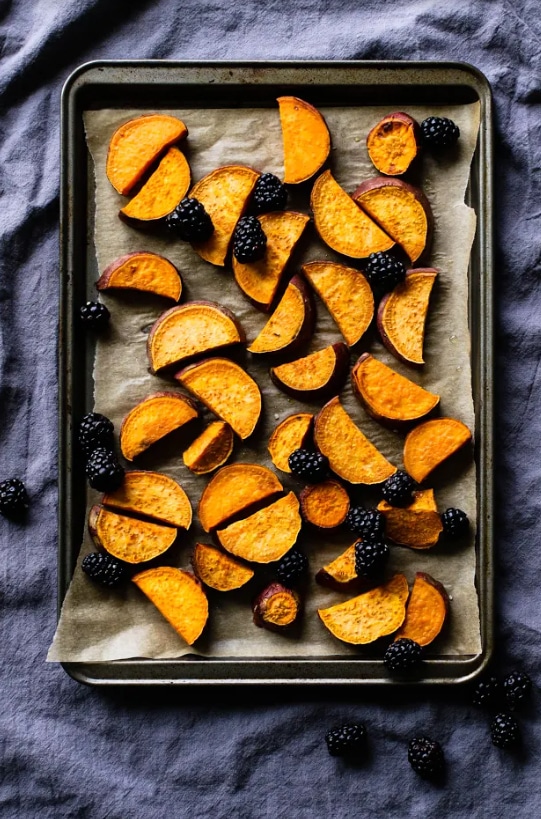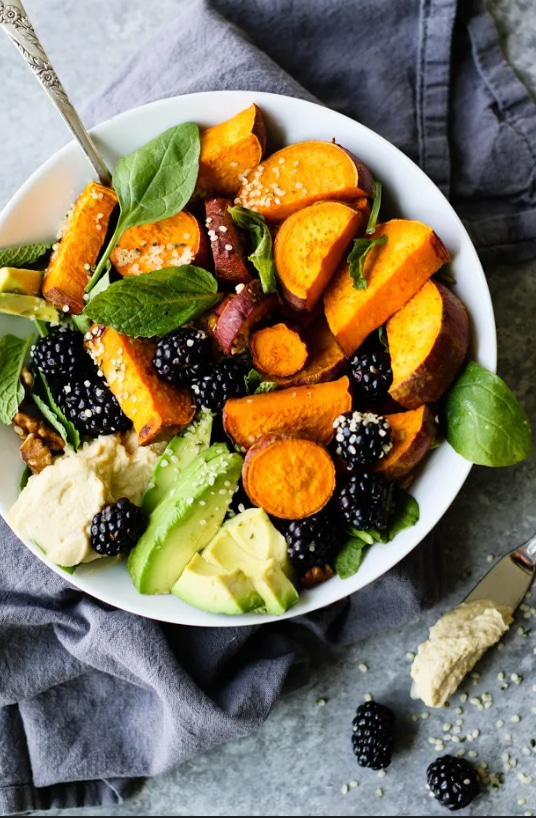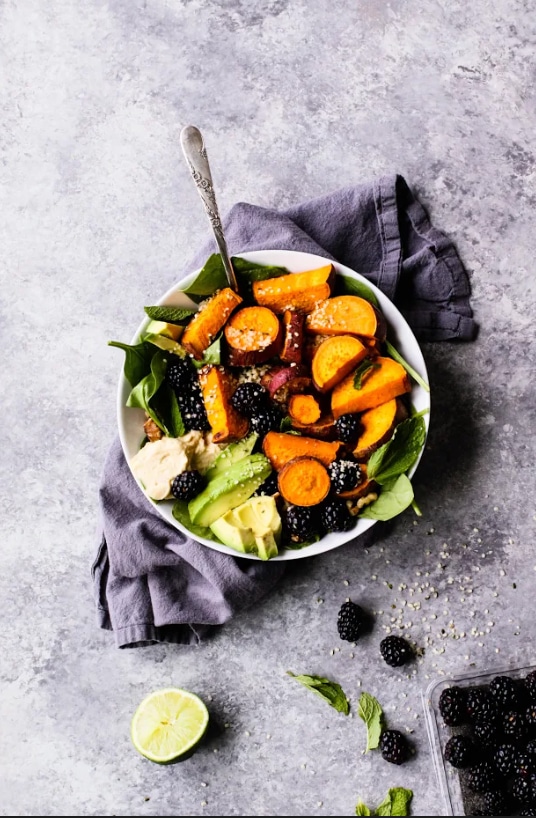 100% online, learn at your own pace
Instructor led format
No prerequisites
Continuing education credits