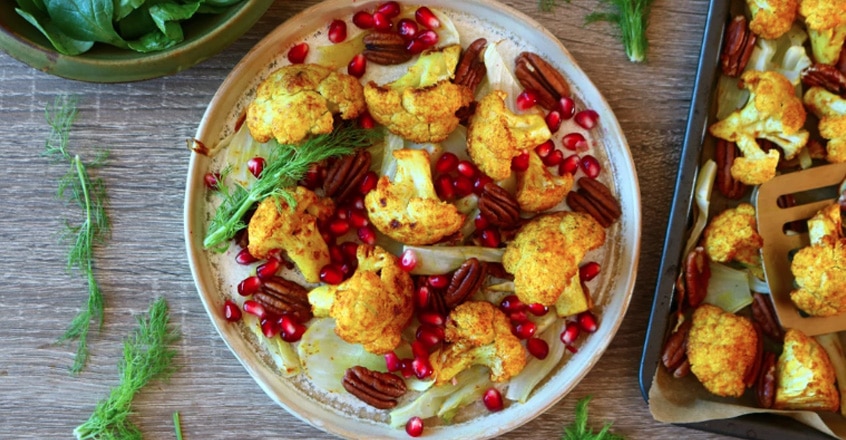 Ingredients
1 head cauliflower, cut into florets (about 3 cups)
1 bulb fennel, halved and sliced thin (about 2 cups)
1 pomegranate, seeded (about ¾ cup)
½ cup pecans
1 tsp lemon juice
½ tsp turmeric powder
½ tsp mustard powder
½ tsp cinnamon
¼ tsp pink Himalayan salt, or to taste
Instructions
1. Preheat the oven to 400 degrees F and line a baking sheet with parchment paper.
2. Place cauliflower florets in a large container with a lid. Drizzle with lemon juice, turmeric, mustard powder, cinnamon, and salt. Cover the container with the lid and shake it up until the cauliflower is completely coated. Spread the cauliflower evenly on the baking sheet.
3. Place the fennel slices on baking sheet with the cauliflower.
4. Bake for 15 minutes.
5. Remove from the oven and add the pecans. Bake for another 5 minutes.
6. Remove from the oven and sprinkle with pomegranate seeds.
100% online, learn at your own pace
Instructor led format
No prerequisites
Continuing education credits