Cauliflower Sweet Potato Mash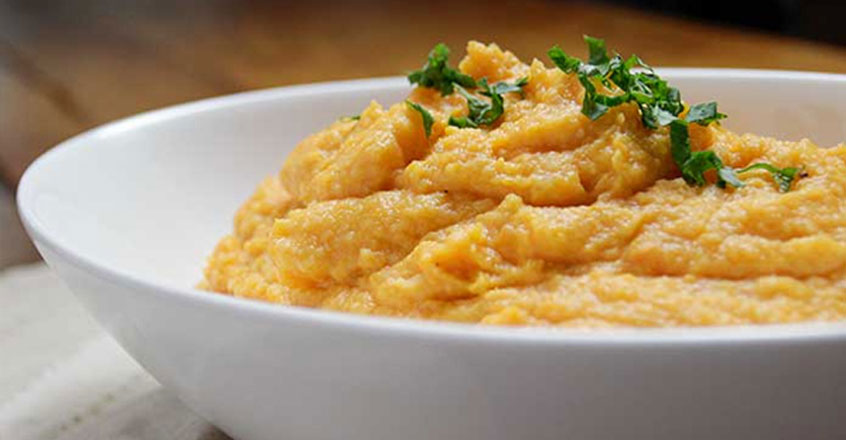 What You'll Need
---
1 head cauliflower, core removed & broken into pieces
2 large sweet potatoes, peeled & chopped into 1" pieces
½ cup unsweetened non-dairy milk
How to Make It
---
1 Steam cauliflower and sweet potato in about 1-2 inches of water until soft. Alternately, you can roast them on parchment paper in the oven at 400 degrees F for 20-30 minutes.
2 Add the softened vegetables to your food processor and process for 1 minute to break up the pieces or you can mash them by hand. Add the non-dairy milk, garlic powder, salt, and pepper and continue to process until smooth.
Cooking Tips
If you don't want to use unsweetened non-dairy milk, try using vegetable broth.
Copyright 2022 Center for Nutrition Studies. All rights reserved.