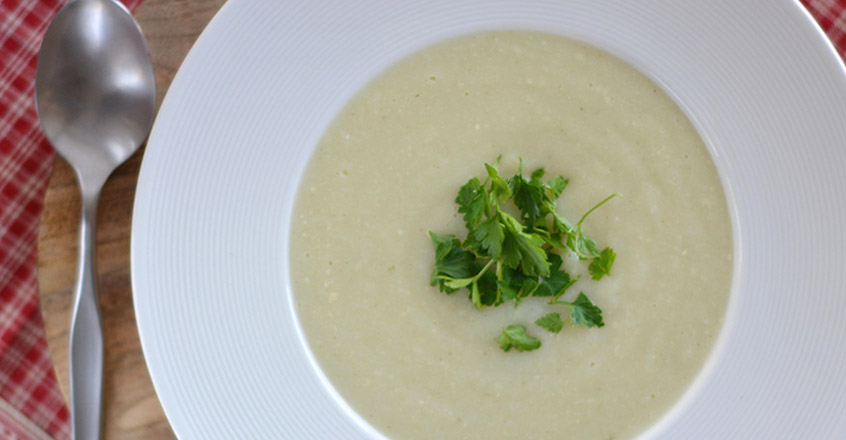 Ingredients
1 large onion, chopped
3 garlic cloves, minced
2 Tbsp vegetable broth powder
4 large potatoes, cut into small cubes
1 small cauliflower head cut into small pieces
Handful of cashews
Water
Instructions
1. In a thick-bottomed soup pot, heat 2 tablespoons of water. Once it starts to sizzle, add chopped onions. Sauté until the onions become translucent adding water one tablespoon at a time to prevent sticking. Throw in the garlic and sauté for another minute.
2. Add potatoes, cauliflower, vegetable broth and enough water to cover the veggies. Stir well. Bring to boil and let it simmer until the veggies are soft enough for puréeing – about 10 minutes.
3. Let the soup cool down a bit, then add the cashews and purée with immersion blender or regular blender.
4. Garnish with parsley and enjoy!
Cooking Tips
1. Top the soup with a tablespoon of nutritional yeast for a cheesy flavor.
2. Substitute the vegetable broth and water for low-sodium vegetable broth.
100% online, learn at your own pace
Instructor led format
No prerequisites
Continuing education credits