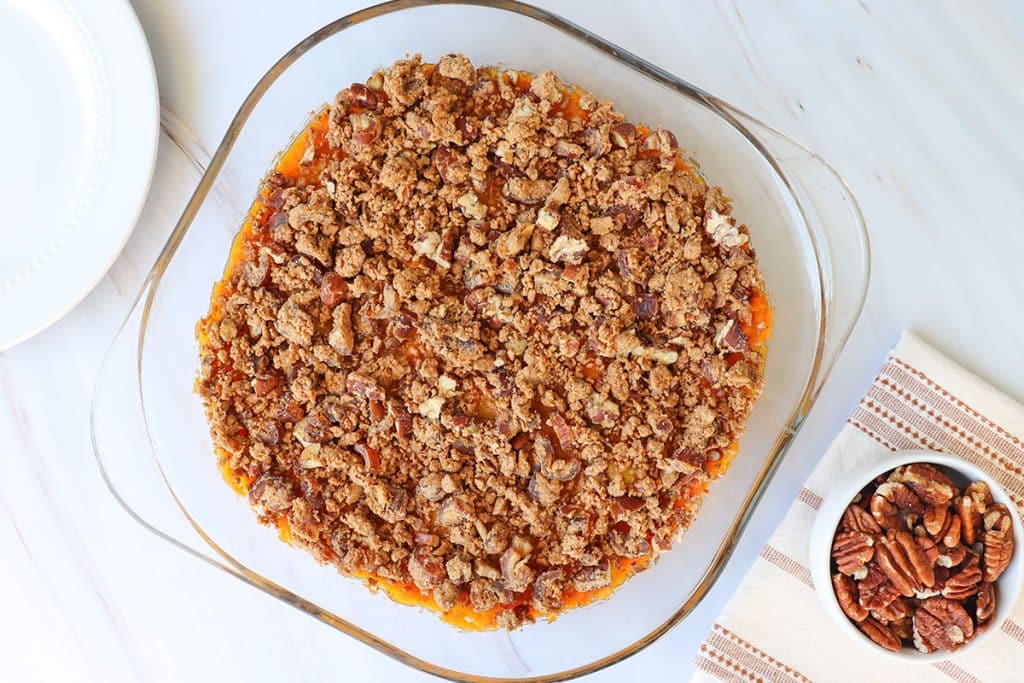 Ingredients
4 medium sweet potatoes (about 4 lbs)
2 cups diced pineapple and juice (from fresh, frozen or canned)
2 tsp ground cinnamon
1 tsp ground ginger
1 tsp grated nutmeg
¼ tsp salt (optional)
½ cup pitted dates or date pieces
½ cup brown rice flour
¼ cup pecan pieces
¼ cup cashew butter
Dash of salt (as needed)
Instructions
1. Preheat oven to 425 degrees F.
2. To roast the potatoes: Scrub the potatoes and place on a baking sheet. Bake at 425 degrees F until completely tender, about 1 hour – 90 minutes, depending on the size of your potatoes. This is plenty of time to make your streusel topping and prep your pineapple.
3. To make the Streusel Topping: Chop the dates Combine the chopped dates with the brown rice flour, pecan pieces, cashew butter, and a dash of salt. Use your hands to crumble together, just as you would with a traditional butter streusel topping. You want the streusel to hold together in pea-sized bits. If it's not sticking, add a tablespoon of water and mix well. Check again, and add water, 1 tablespoon at a time, until you get the pea-sized bits. Set aside mixture for later.
4. To make the Casserole: Core and dice your pineapple. You need about 2 cups diced pineapple. Combine the pineapple with cinnamon, ginger, nutmeg, and salt. The potatoes are done with a knife can easily slide in and out. Remove from oven and let cool. When potatoes are cool enough to handle, simply peel off the skins. Combine the sweet potato flesh with the pineapple spice mix. Mash to desired smoothness. For completely creamy, best to use a food processor.
5. Spread potato pineapple mixture into a 9-inch baking dish. Sprinkle the Pecan Streusel topping over the top. Bake at 350 degrees F 8-10 minutes, until golden brown on top.
Cooking Tips
1. The Pecan Streusel topping can be crumbled over any leftover fruit for an easy, satisfying dessert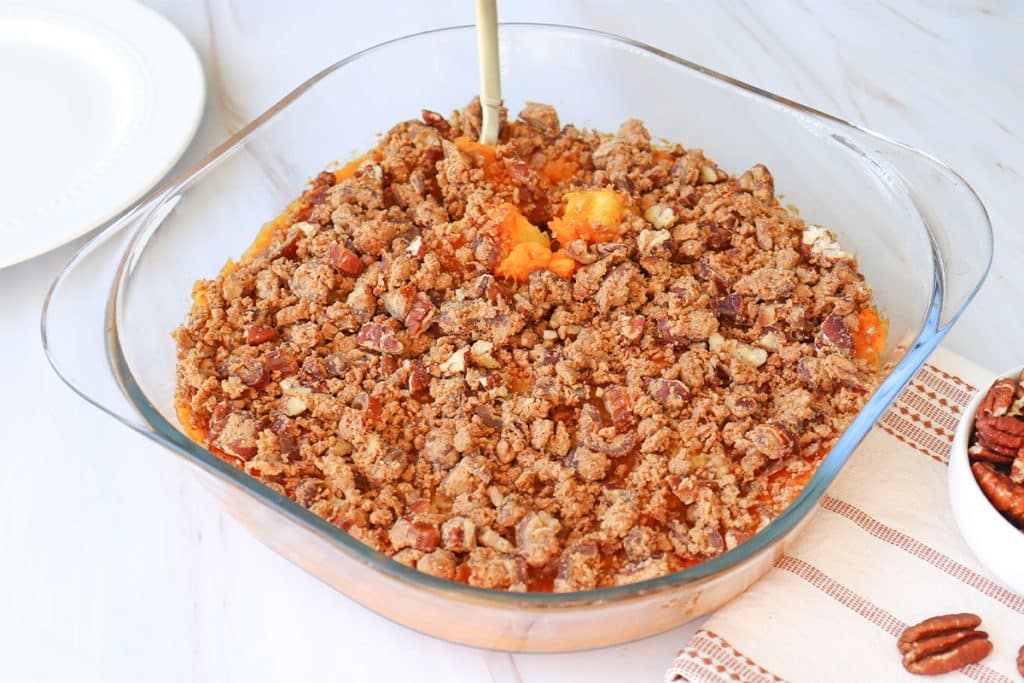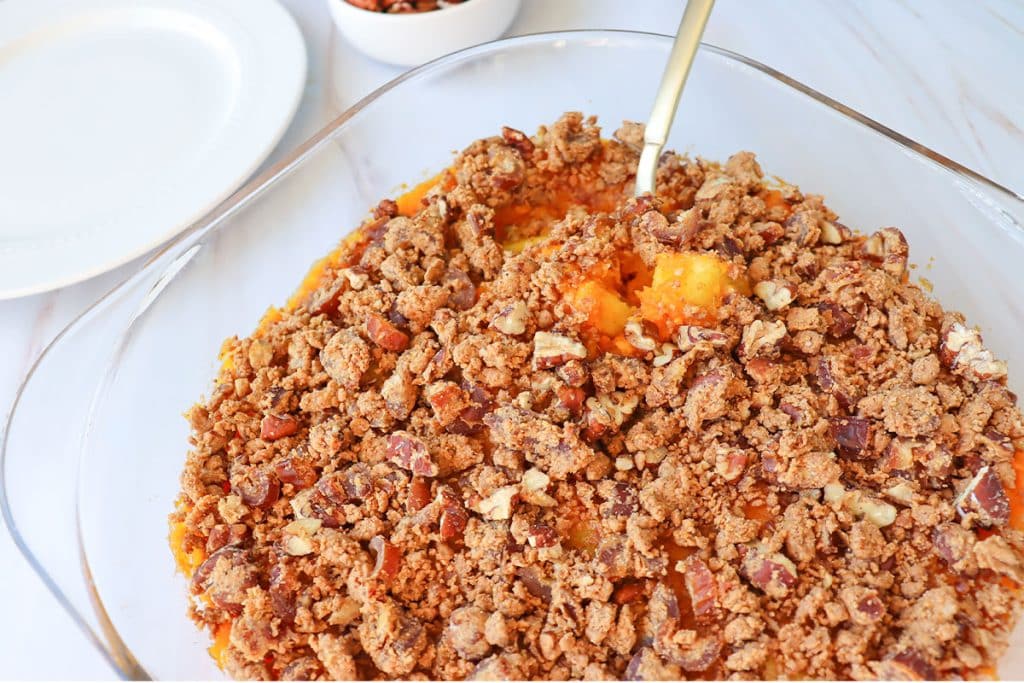 100% online, learn at your own pace
Instructor led format
No prerequisites
Continuing education credits