Country Ranch Green Beans and Potatoes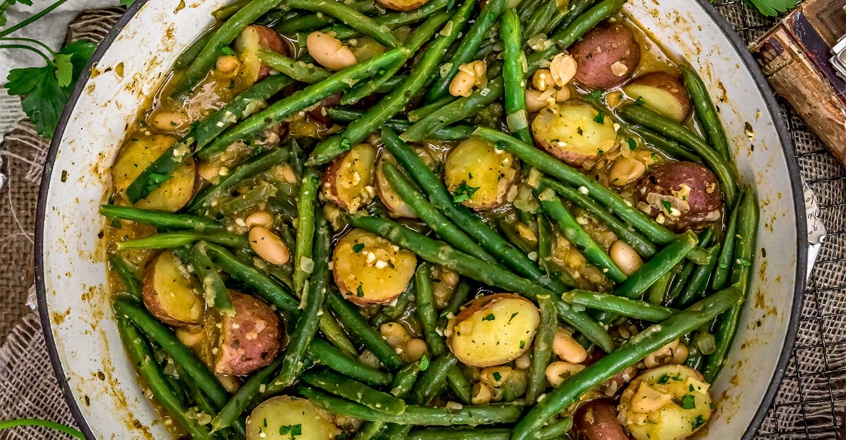 What You'll Need
---
SPICE/HERB INGREDIENTS
2 Tbsp dried minced onions
½ tsp ground mustard powder
1 tsp dried chives or 1 Tbsp fresh chopped chives
COUNTRY RANCH GREEN BEANS AND POTATOES
1 cup yellow onions, finely diced
1 cup water (or more broth)
1 lb baby red-skinned potatoes, halved
¾ tsp sea salt or to taste
¼ tsp black pepper or to taste
2 tsp apple cider vinegar
1 15.5oz can cannellini beans, drained and rinsed
Freshly chopped parsley (optional)
How to Make It
---
1 Place all the spice/herb ingredients (except sea salt and pepper) into a bowl, mix to combine, and set aside.
2 In a large Dutch oven or stockpot, add the finely diced onions and sauté over medium-high heat for 5 to 7 minutes until the onions are tender. Splash vegetable broth or water as needed to prevent sticking.
3 Add the minced garlic and sauté for one minute.
4 Add the remaining vegetable broth, water, nutritional yeast, and the spice/herb mix. Stir well to incorporate, bring to a boil, and then immediately lower to a simmer. Add the baking soda and stir to combine.
5 Stir in the baby potatoes, then layer the green beans on top of the potatoes. It is important that the baby potatoes are on the bottom, submerged or nearly submerged in the liquids. The green beans should sit on top and will steam/cook while the potatoes cook in the liquid.
6 Cover with a tight-fitting lid and simmer for 15 minutes.
7 Remove the lid and add the sea salt, black pepper, apple cider vinegar, Dijon mustard, and cannellini beans.
8 Stir well to combine, then continue to simmer uncovered for approximately 5 to 10 minutes, or until the baby potatoes are perfectly tender.
9 Remove from the stove and allow to sit for 7 to 10 minutes to allow the flavors to further develop.
10 Serve with freshly chopped parsley.
Cooking Tips
You can use any potato you like; you may just need to adjust the cooking time according to the size and type of potato used.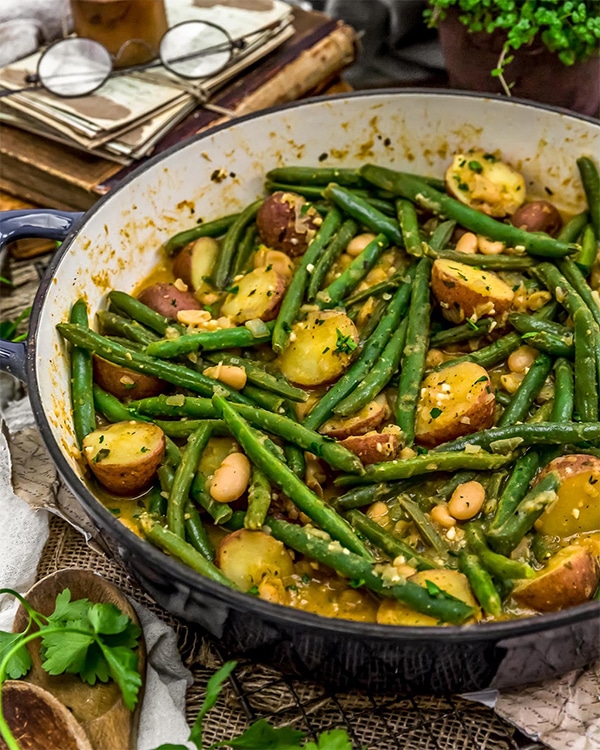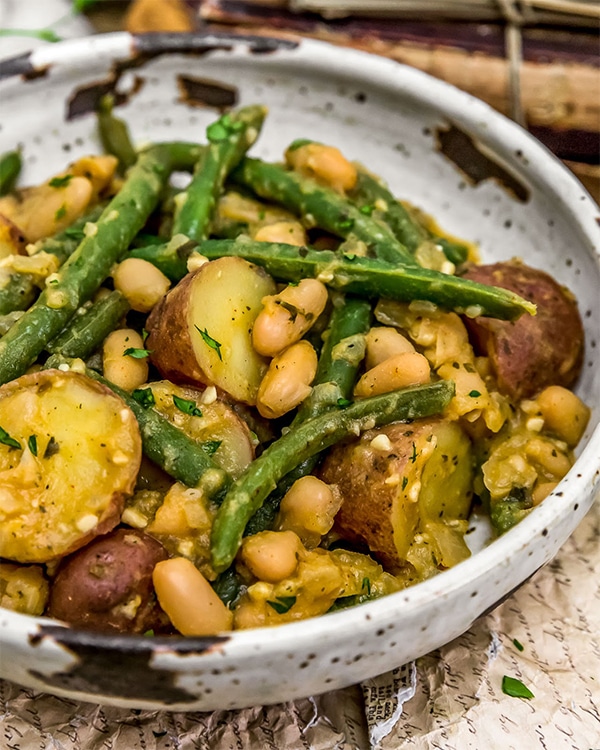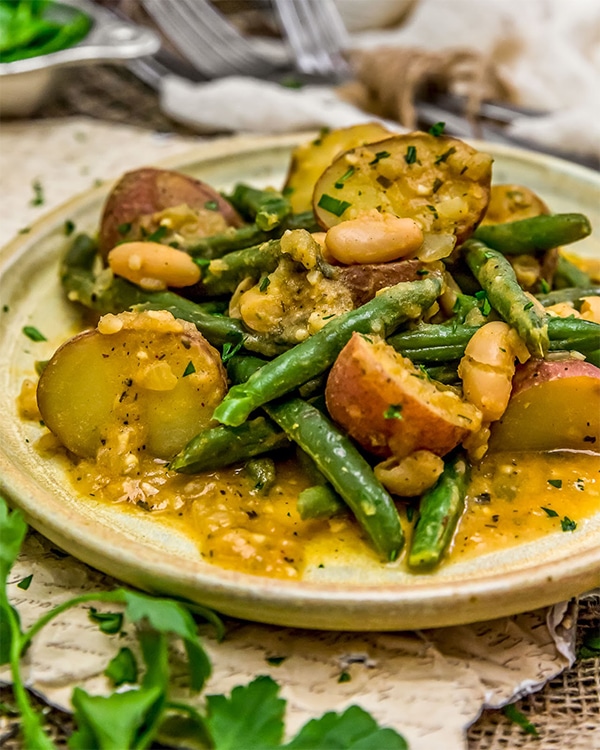 Copyright 2022 Center for Nutrition Studies. All rights reserved.