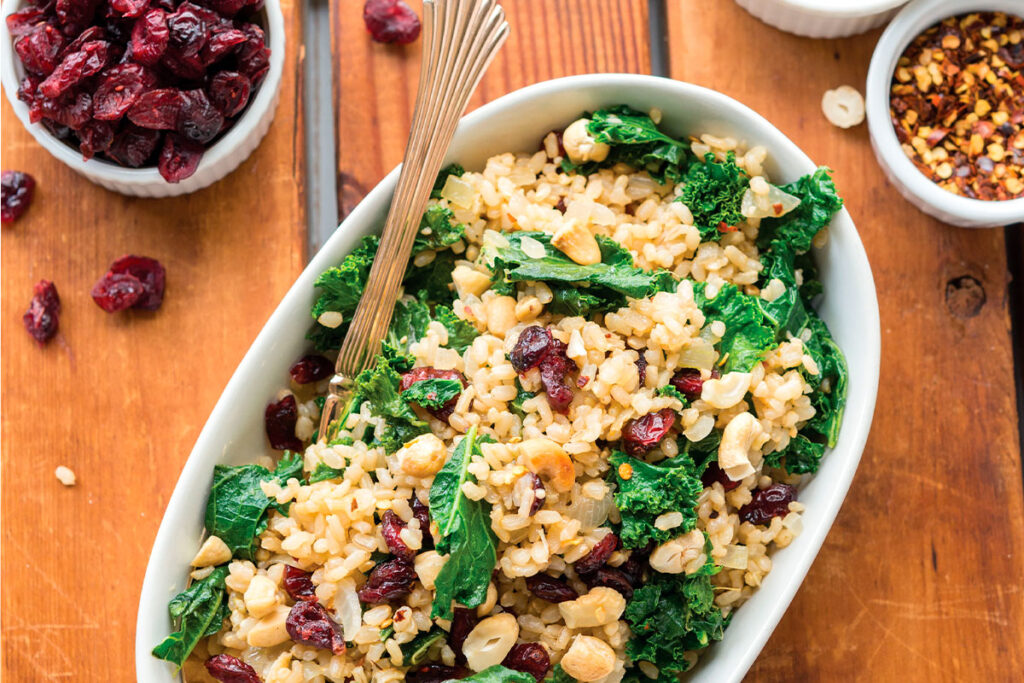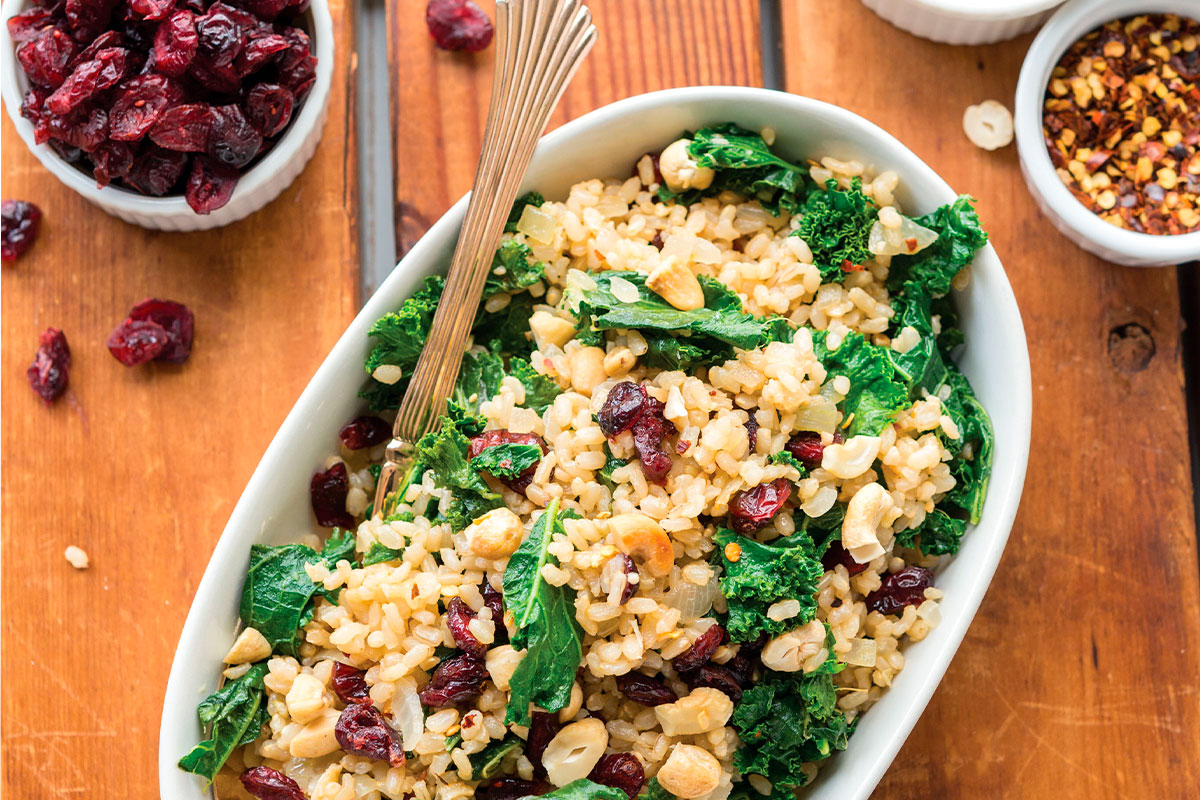 Ingredients
1 cup brown rice
1 ¾ cups vegetable broth
1 small yellow onion, diced
12 ounces kale (about 5 cups)
3 or 4 garlic cloves, minced
½ tsp red pepper flakes
½ cup dried cranberries
¼ cup chopped cashews or other nuts (optional)
Instructions
1. In a medium saucepan or rice cooker, cook the rice in the broth according to the package instructions.
2. Sauté the onion for 5 minutes, or until translucent.
3. Add the kale (stems removed and leaves roughly chopped) and cook for 5 minutes longer, or until the kale is wilted.
4. Add the garlic and red pepper flakes and cook for 1 minute longer.
5. Add the cooked rice and continue sautéing for 3 minutes, or until the rice is warmed through.
6. Remove the skillet from the heat.
7. Add the cranberries and optional nuts, tossing well.
Cooking Tips
1. You can sauté without oil using water or vegetable broth (add just 1 to 2 tablespoons at a time).
100% online, learn at your own pace
Instructor led format
No prerequisites
Continuing education credits