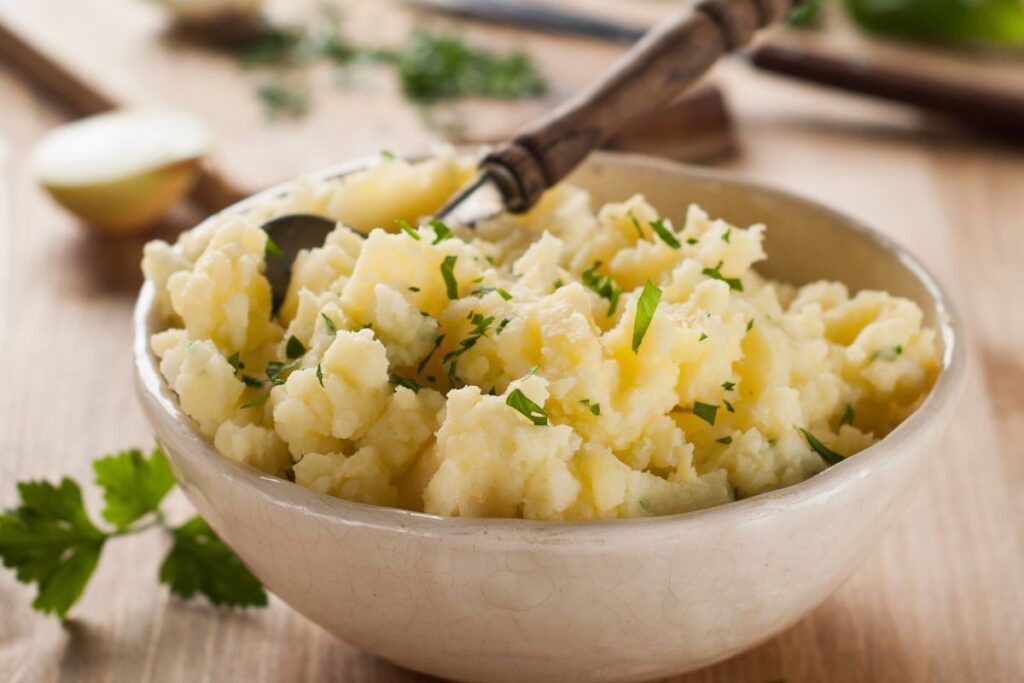 Ingredients
2 pounds russet potatoes
1 pound parsnips, peeled and cut into 1-inch chunks
Sea salt to taste
White pepper to taste
Instructions
1. Wash and peel the potatoes, and cut them into 1-inch chunks.
2. Place the potatoes in a pot with the parsnips. Add just enough water to cover the vegetables, and bring to a boil over high heat.
3. Reduce the heat to medium and cook until tender, about 12–15 minutes.
4. Drain the vegetables, reserving the cooking liquid.
5. Mash the vegetables with a hand masher. Add more cooking liquid if necessary until you reach the desired consistency.
6. Season with salt and the white pepper.
100% online, learn at your own pace
Instructor led format
No prerequisites
Continuing education credits