Red Potatoes in Salsa Verde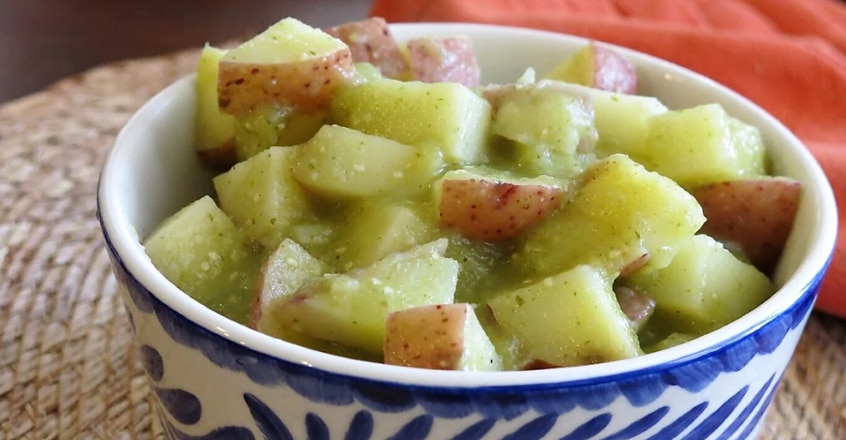 What You'll Need
---
5-6 medium red potatoes, diced
How to Make It
---
1 Shell the tomatillos and wash them with water.
2 Place the tomatillos, onion, cilantro, garlic, and jalapenos in a blender and blend until completely smooth.
3 In a saucepan, add the vegetable broth, salt, pepper, oregano, the potatoes and the salsa verde and bring to a low boil.
4 Cover and cook over medium heat for 25-30 minutes or until the potatoes are tender.
Cooking Tips
You can cut the potatoes in bigger cubes.
Add more water or vegetable broth if you want a more liquid consistency to the sauce.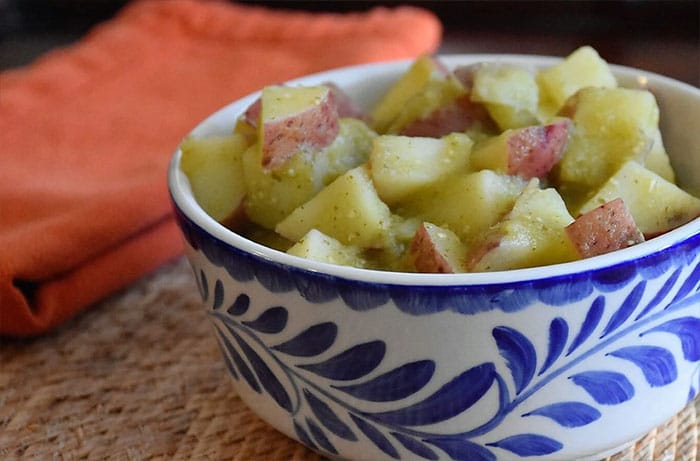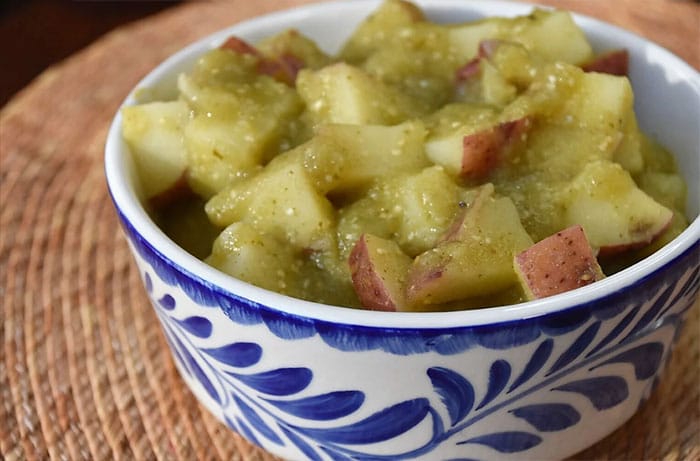 Copyright 2022 Center for Nutrition Studies. All rights reserved.