Ingredients
2 pounds yuca (cassava), peeled and chopped
1 large red or white onion, diced
4 garlic cloves, crushed
1 Tbsp apple cider vinegar
Juice of 2 lemons
½ cup cilantro, chopped
Salt and pepper to taste
Instructions
1. In a medium saucepan, cover the yuca with cold water, add a pinch of salt, and bring to a boil.
2. Boil the yuca for 20 to 25 minutes or until soft.
3. Remove from the heat and drain the water from the yuca.
4. In a skillet over medium heat, sauté the onion for 4 to 5 minutes, adding a little vegetable broth if necessary so that it does not stick.
5. In a large bowl, mix together the mojo ingredients: garlic, cooked onion, cilantro, apple cider vinegar, lemon juice, and salt and pepper to taste.
6. Let the mojo rest for 10 minutes so that the flavors are integrated. This step is very important.
7. Add the yuca to the bowl with the mojo and mix well.
Cooking Tips
1. You can buy peeled yuca at the frozen section of various supermarkets or Latin markets.
2. If you use frozen yuca, it may cook faster.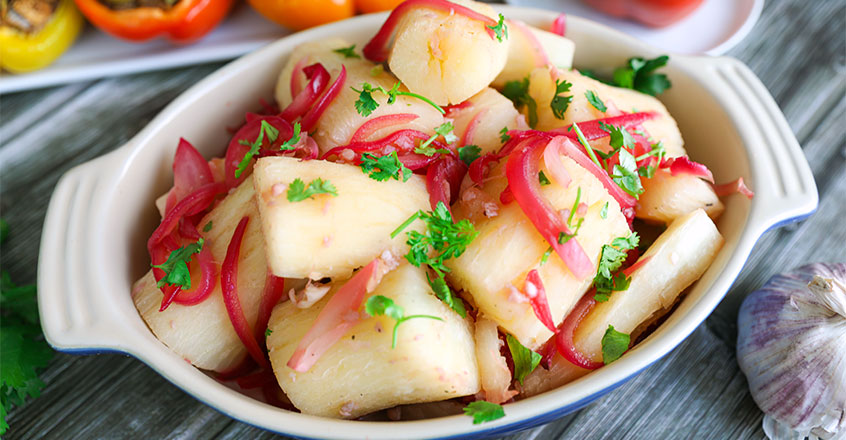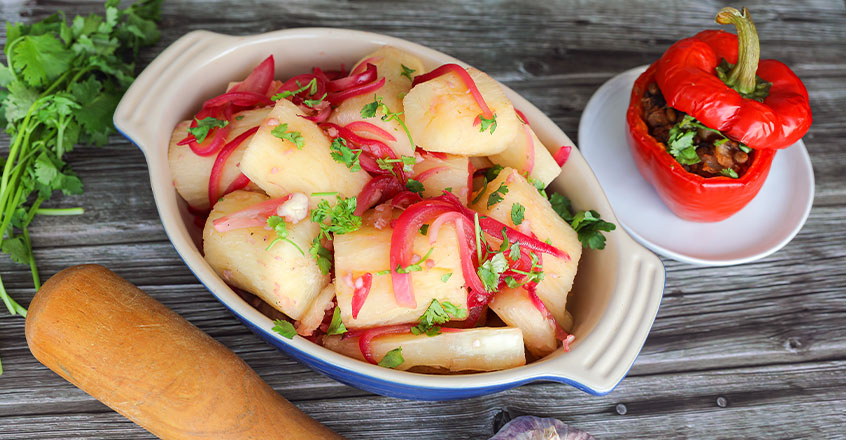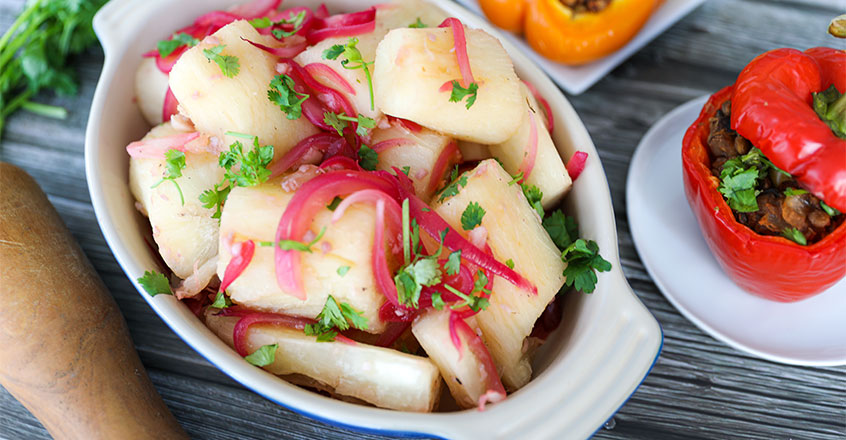 100% online, learn at your own pace
Instructor led format
No prerequisites
Continuing education credits