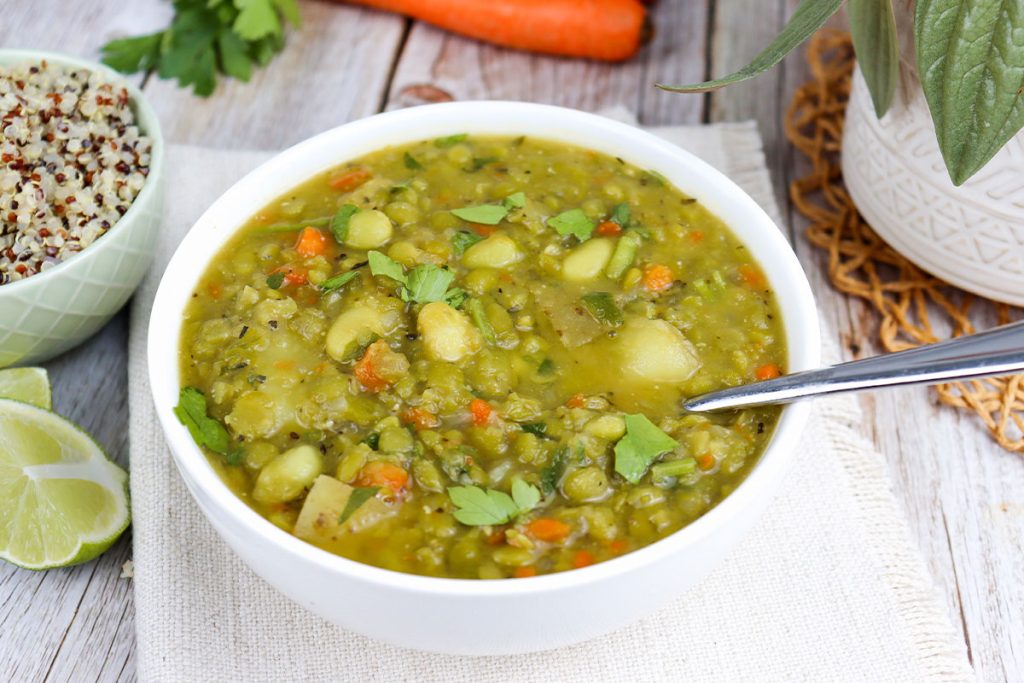 Ingredients
1 large onion or leek
1 tsp celery seed
1 large bay leaf
1 cup dried green split peas
½ cup dried edamame or lima beans
¼ cup barley
7-8 cups water or vegetable broth
3 carrots chopped
2 stalks celery chopped
1 large potato cut into chunks
½ tsp basil
½ tsp thyme
½ cup chopped fresh parsley or 2 tablespoons dry
Dash or more of ground pepper
2 Tbsp miso in ¼ cup water, or 2 tablespoons soy sauce
Instructions
1. Sauté onion in a big soup pot in a splash of water or broth along with celery seed.
2. Add bay leaf, split peas, barley and edamame or lima beans.
3. Add 7 or 8 cups water and bring to boil.
4. Add celery, carrots, potato and herbs – basil, thyme, parsley and pepper.
5. Lower heat and simmer covered for an 1½ hours.
6. Add miso mixture or soy sauce.
7. Add more seasonings if desired and serve.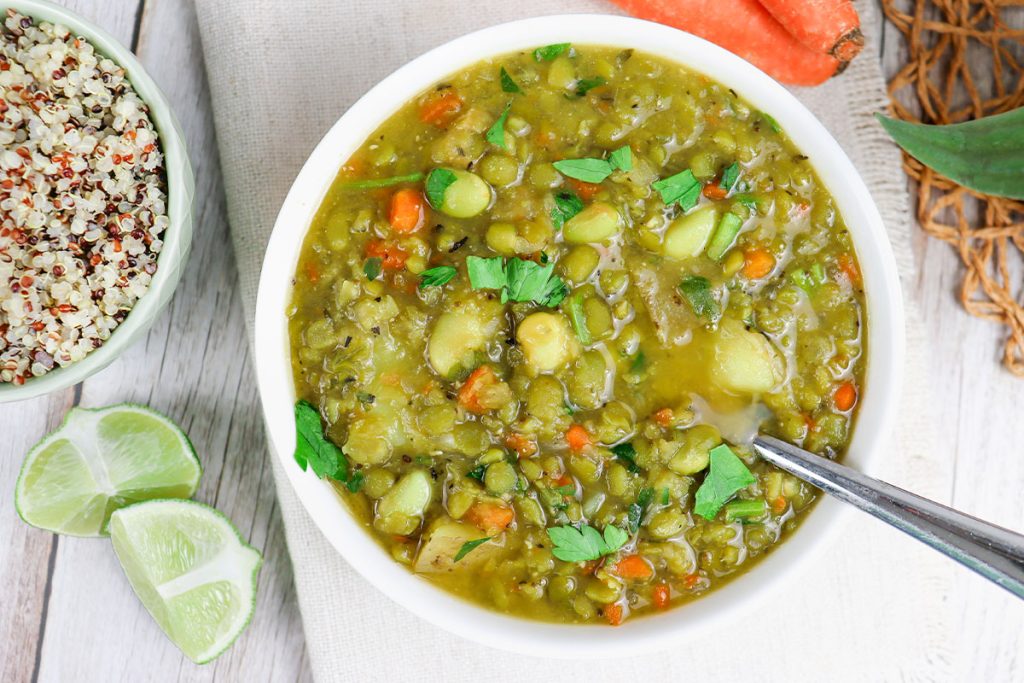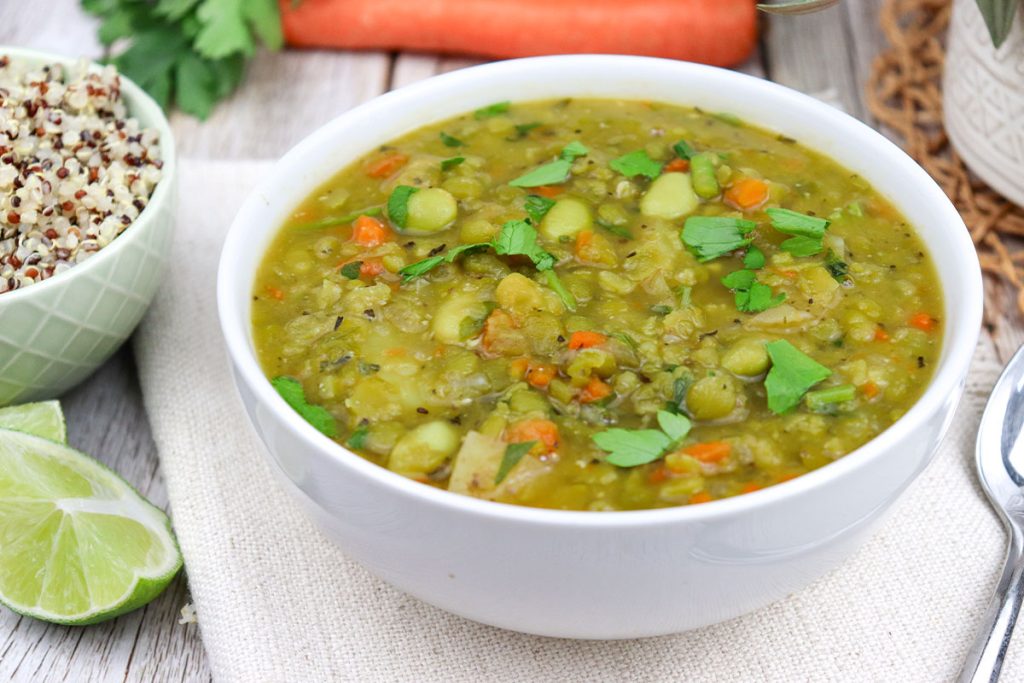 100% online, learn at your own pace
Instructor led format
No prerequisites
Continuing education credits