Ginger Coriander Mushroom Sauce and Minty Garlic Quinoa
Total: 35 minutes
Prep: 15 minutes
Cook: 20 minutes
Yield: 4 servings
A vegan version of Aushak (or Ashak), an Afghan dish traditionally made of meaty tomato sauce over pasta dumplings.
Read in Español
Preparation
Make the sauce
Heat 1/2 cup of water in a pot until just starting to steam. Add the onions, garlic and ginger and cook for 5 minutes on medium heat.
Add the coriander, salt, mushrooms and 1/2 cup water. Cook for 3 minutes.
Add the tomato paste and the other 1/2 cup of water and stir.
Cook on medium / low for 10 minutes, stirring intermittently so that the mushrooms don't stick to the bottom of the pan.
Add pepper, turn off heat and set aside.
Prepare the Quinoa
Heat the 2 tablespoons of water in a skillet and sauté the garlic, green onions and mint for two minutes on medium / low heat.
Add the quinoa, salt and pepper and cook for 2 minutes, stirring occasionally.
Assemble
Place a portion of the quinoa on a plate, top with the sauce and garnish with fresh mint and red pepper flakes.
To make the quinoa
Make the quinoa a day in advance to cut down on time.
Place 1 cup of quinoa (180g) in a pot with two cups of water (475ml).
Bring to a boil, turn heat to low and simmer for 15-20 minutes, until the water has been absorbed.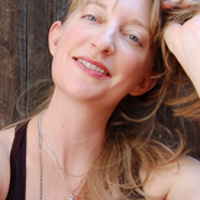 Molly Patrick is the co-founder of
cleanfooddirtygirl.com
, a website dedicated to helping people eat more whole plants and less of everything else. She takes the boring out of healthy and the preachy out of vegan. She is a graduate of the
Plant-Based Nutrition Certificate
from the T. Colin Campbell Center for Nutrition Studies and eCornell.