This is a great way to use any leftover yams or sweet potatoes. A delicious, sweet, and hearty start for your day!
Preparation
Peel and chop the baked yams or sweet potatoes.
Combine with the bananas and apples.
Mix in the cinnamon.
Heat briefly in a microwave oven. Serve warm.
TIPS
This recipe may also be served cold or at room temperature.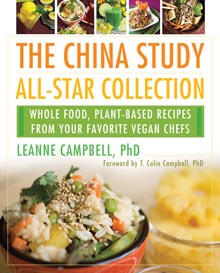 Recipe by John and Mary McDougall. John McDougall, MD is the founder of The McDougall Program. He and his wife Mary have been sharing delicious recipes with the world for years. This recipe is one of their contributions to the whole food, plant-based recipe book The China Study All-Star Collection edited by LeAnne Campbell.