Karen Washington grew up in the Jacob Riis Houses on the Lower East Side of Manhattan, in New York City. Her mom was a good cook, she had three meals a day, and like for many Americans, that food came from a grocery store. Also like many people, Karen did not pay much mind to where her food came from or what that food represented about herself, her neighborhood, or her community. But that changed when she moved to the Bronx in 1985.
With a small plot of land now at her disposal in her backyard, Karen took a step that would change the course of her life: she grew a tomato. The juicy, bright red fruit that grew on a vine was a stark contrast to the mushy, pink tomatoes she had eaten as a child. She knew then and there that she wanted to grow her own food. This led her to start a community garden in the vacant lot across from her home three years later, where her food advocacy really began.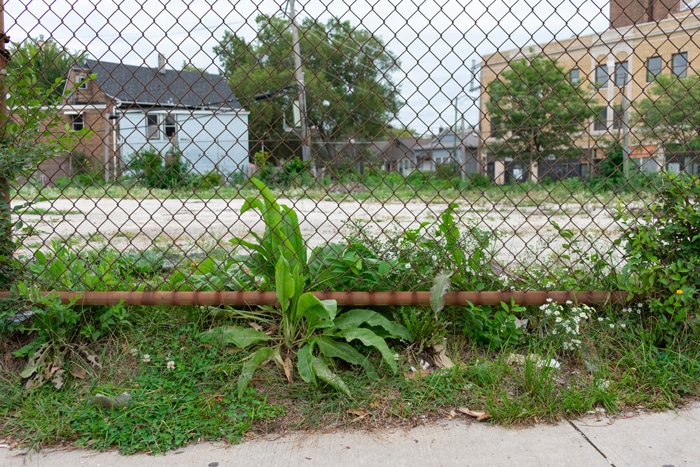 By encouraging those around her to grow their own food, Karen both directly and indirectly contributes to the many positive benefits that community gardening has on neighborhoods.
In addition to earning her master's degree in physical therapy from New York University, Karen became a community gardener, which allowed her to connect and interact with her neighbors more than ever before and offered her a profound look into the successes and obstacles her community faced. Inviting outsiders into her garden was symbolically and literally a way to create community among those who wanted to grow food, and in doing so, allowed gardeners to speak and listen to each other in a communal and open setting. Karen began to hear stories of social issues play out in the casual conversations of the gardeners. Discussions around social issues including health, education, the environment, and housing all surfaced around growing food, revealing a larger truth that many of us don't consider: food is at the core of who we are as people. Food shapes our physical health, our mood and mental well-being, and our relationships to one another. Advocating for healthy and accessible food in your neighborhood is advocating for a better life for your friends, family, and neighbors. Karen Washington does exactly that.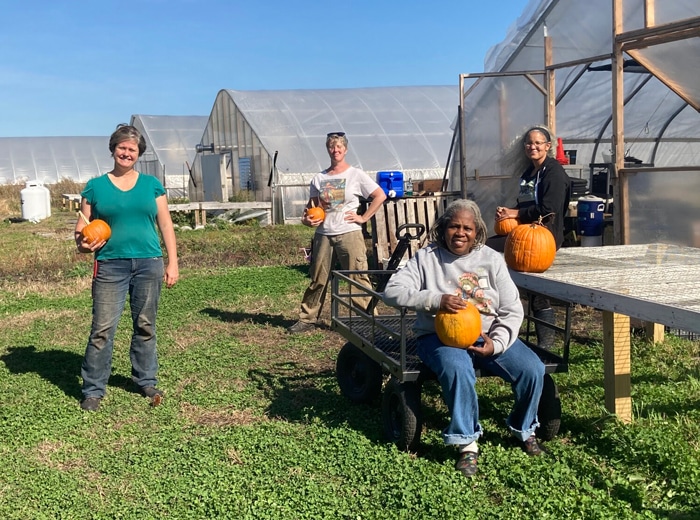 As a food advocate and professional with a background in the medical field, Karen has dedicated many years to taking action to achieve food justice in neighborhoods that historically have been underserved with regard to affordable, nutritious food and have thus suffered negative health consequences. Sometimes referred to as "food deserts" (though many experts argue this term is not an accurate depiction of food accessibility in underserved communities), or as "food apartheid," some neighborhoods face a low abundance of grocery stores with fresh fruit and vegetables, while availability of highly processed and packaged foods, as well as fast food, remains high. This leads to a higher prevalence of lifestyle diseases in low-income communities and communities of color than in higher-income communities, including type 2 diabetes, cancer, and heart disease. Karen fights against these outcomes through gardening. By encouraging those around her to grow their own food, Karen both directly and indirectly contributes to the many positive benefits that community gardening has on neighborhoods, including lower crime rates, enhanced academic performance and dietary outcomes in children, and lower levels of stress and better mental well-being among community members.
Karen Washington is a board member of the New York Botanical Garden and Soul Fire Farm, cofounder of Black Urban Growers (BUGs), an organization supporting Black growers in both urban and rural settings; Board President of Green Worker Cooperatives, an organization that builds and sustains worker-owned green businesses to create a strong, local, and democratic economy rooted in racial and gender equity; and cofounder of Rise & Root Farm, where she now works in retirement among friends and other advocates.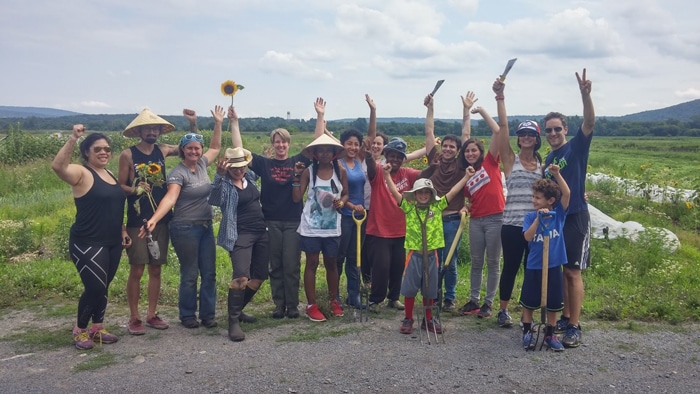 Copyright 2023 Center for Nutrition Studies. All rights reserved.