I've been treating type 2 diabetics in Slovakia for over 12 years. In this time, pharmacological interventions have been at the forefront of treatment.
There has also been increasing evidence in recent years for the benefits of lifestyle interventions, including plant-predominant diets – but these have been neglected for many reasons including noncompliance of patients and low remission rates.
My passion for using diet to tackle type 2 diabetes was recently sparked, however, after coming across the Natural Food Interaction [NFI] diet in October 2018. The NFI diet is a whole food, plant-based approach to nutrition that goes one step further, by mixing and matching different plant foods in combinations that are tailored to an individual.
Developed by chemical engineers and biomedical scientists in Europe, the NFI diet works by using molecular interactions between a number of unrefined plant foods, which when combined in a specific order, create chemical compounds within the body, that optimize the removal of lipid from insulin receptors in cells around the body. This, in turn, brings down blood sugar to normal levels and starts to improve symptoms.
After hearing about how quickly the NFI diet reversed type 2 diabetes in patients in Germany and elsewhere, I was really inspired and decided to prescribe it to one of my patients. This happened to be Peter, who was a 29-year old with severe type 2 diabetes. After following the NFI diet for six months, he lost nearly 30 kg and came off his medication under my guidance.
Peter had a remarkable transformation after following the protocol
A colleague, Professor Emil Martinka, PhD, who is head of the National Institute of Diabetes and Endocrinology in Slovakia, began a clinical trial at the beginning of 2019 testing the effects of the NFI diet. He observed a number of type 2 diabetic patients achieve full clinical remission. One such patient was Vlasto (testimonial below) who reversed his type 2 diabetes and lost 24 kg after following the NFI diet for 13 weeks.
Vlasto is another NFI success story
I began prescribing the NFI diet to my diabetic patients more and more. As I became increasingly amazed by the results I was seeing, the protocol began to generate international interest. Then something really special happened: I was invited to the National Congress for diabetes in May 2019.
Dr. Janka Lejavova spoke at the National Congress for diabetes this year.
This conference is held once a year and rarely includes talks about diet interventions. But, due to the unprecedented results, the NFI diet was awarded a special block. I was really honored to join other experts associated with the organization.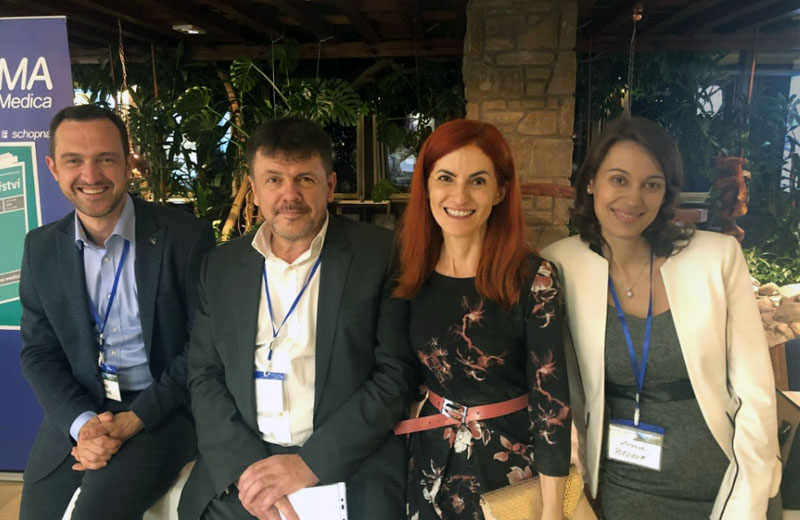 David Hickman, Professor Emil Martinka, Dr. Janka Lejavova, and Zuzana Plevova
We spoke about the results, which will be published and constitute an unprecedented 97.2 percent type 2 diabetes remission rate. Meaning that based on current data, anyone suffering from type 2 diabetes has a near 100 percent probability of entering full clinical remission within 20 weeks if they follow the NFI diet.
I can't think of any study that shows these kinds of results, let alone from a National Institute. This explained why the audience seemed so engaged and interested in the information we were sharing. This was confirmed after we gave our presentations when we were flooded with questions for hours.
It is a really special feeling being able to share the success of this protocol. After feeling disillusioned over the last 12 years working in the medical field, I have hope back. The NFI diet has not just reminded me why I got into medicine – but allowed me to take action. I'm so delighted I am now able to help patients achieve true health.
You can find out more about the NFI diet here, including testimonials.
Copyright 2023 Center for Nutrition Studies. All rights reserved.