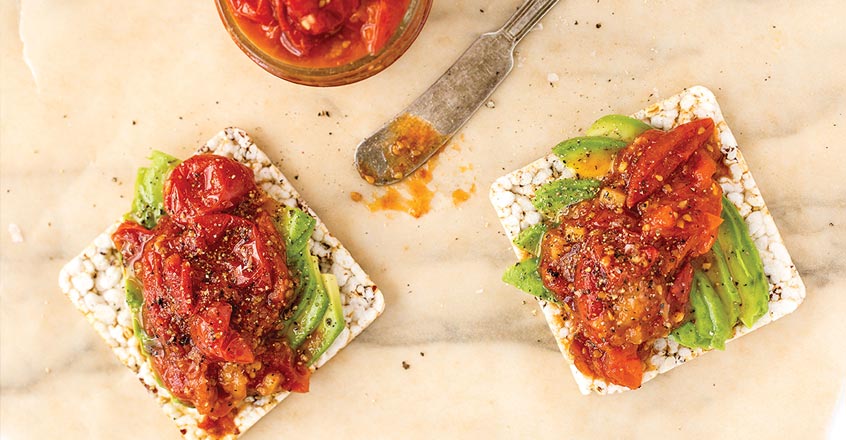 What You'll Need
---
½ small avocado, halved, pitted, peeled, and thinly sliced
Sea salt (optional) and freshly ground black pepper
How to Make It
---
1 Fan the avocado out over each rice cake, top with the Spicy Tomato Jam, and season with sea salt (optional) and black pepper to taste. Serve immediately.
Cooking Tips
Plan, Prepare, Conquer! Make a batch of Spicy Tomato Jam over the weekend and enjoy this quick snack throughout the week.
Copyright 2022 Center for Nutrition Studies. All rights reserved.