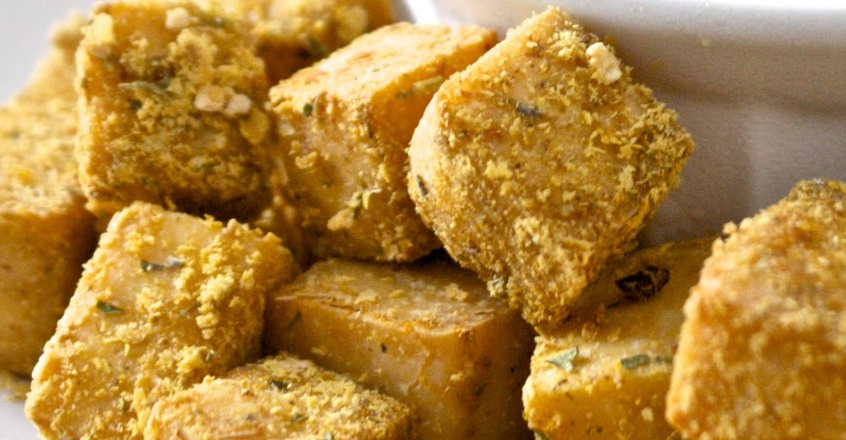 What You'll Need
---
2 Tbsp of your favorite dried spices
1 pinch of sea salt (optional)
How to Make It
---
1 Preheat oven to 350 degrees F.
2 Line a baking tray with parchment or use a silicone mat.
3 Rinse the tofu and press it lightly in a towel or paper towel to remove excess water.
4 Cut the block into cubes about ¾" to 1″ in size.
5 Toss the cubes in a bowl with the nutritional yeast and the spices until well coated.
6 Place on the baking tray and bake for 30 minutes, gently flipping them at the 15 minute mark.
Cooking Tips
Serve with your favorite plant-based, oil-free dressing.
Copyright 2022 Center for Nutrition Studies. All rights reserved.