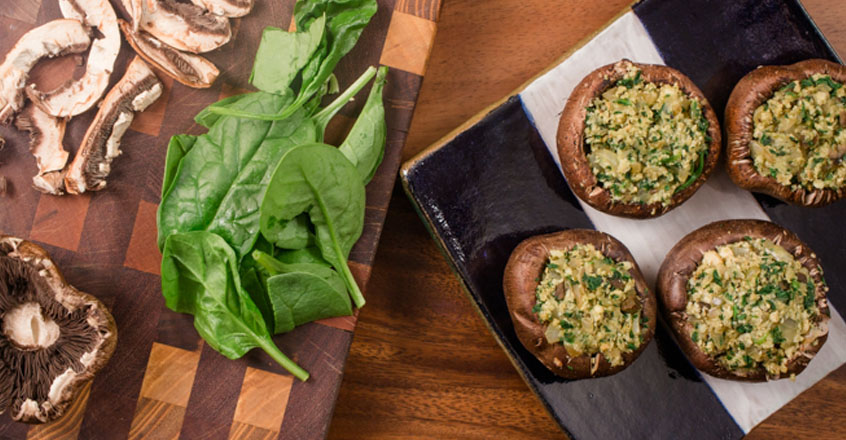 Ingredients
24 extra-large mushrooms
2 cups packed, chopped fresh spinach, drained well
1 cup whole wheat bread crumbs
1 large onion, finely chopped
5 cloves garlic, minced
¼ cup water
3 Tbsp low-sodium soy sauce
Salt/pepper to taste (optional)
Instructions
1. Preheat oven to 350. Clean mushrooms, remove stems and set them aside. Place stem side up, on a non-stick or parchment lined baking sheet. Finely chop mushroom stems.
2. Sauté onion and garlic in water in a large pan. Cook, stirring for 2 minutes. Add chopped mushroom stems and cook for 2 more minutes. Add spinach and soy sauce. Cook for another 2 minutes or so, until spinach is wilted.
3. Stir in bread crumbs. Cook over low heat until all of the moisture is absorbed. Season with salt and pepper.
4. Place a small amount of the spinach mixture in each mushroom cap. Repeat until all are filled.
5. Bake, uncovered at 350° for 15-20 minutes.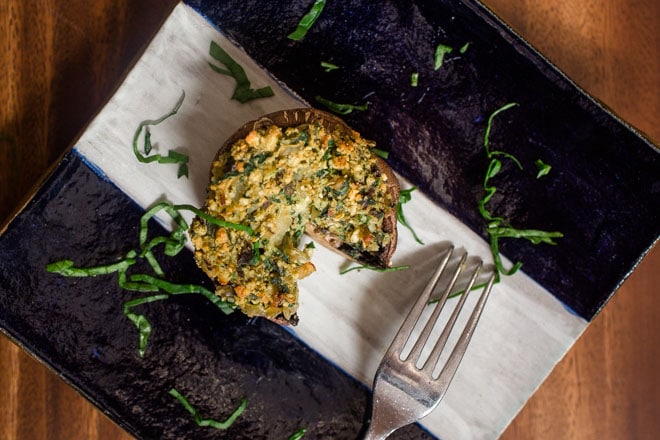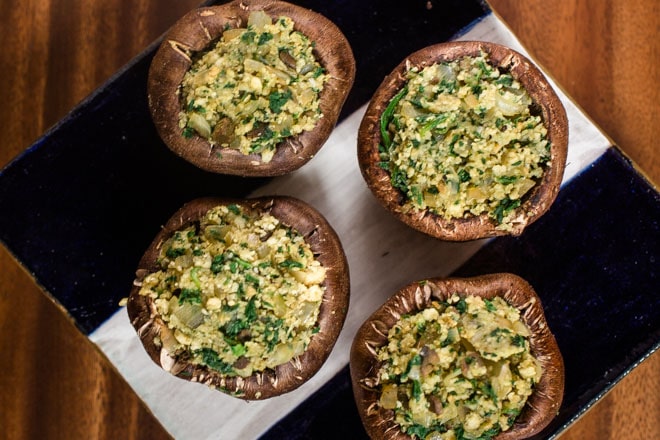 100% online, learn at your own pace
Instructor led format
No prerequisites
Continuing education credits