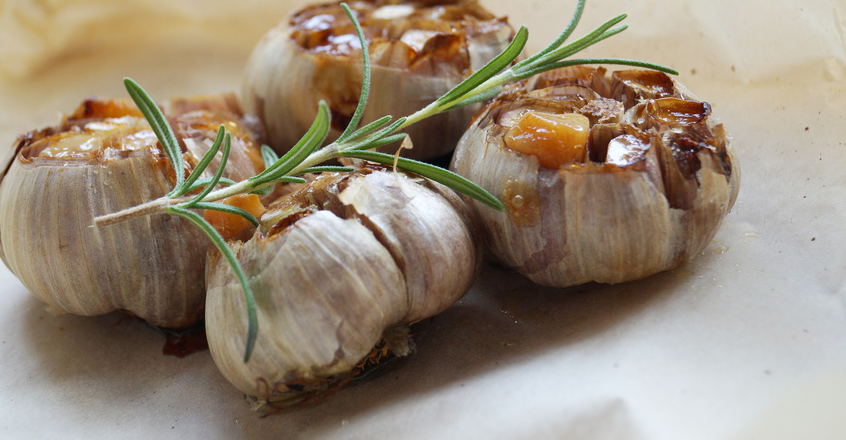 Instructions
1. Preheat oven to 300-325 degrees F.
2. Cut 1/4-1/3 inch off the flat, root end of a whole head of garlic.
3. Place head of garlic on a 6" square piece of aluminum foil. Drizzle 1 teaspoon of water on top and wrap the foil tightly around the garlic. The water will create steam to help soften the cloves.
4. Place packet on a small pan or cookie sheet and roast in oven for at least an hour. Check to see if cloves have softened. If not, wrap foil and place in oven for 15-20 minute intervals until cloves are soft and golden.
5. Cool completely and squeeze cloves from head. Store refrigerated until ready to use.
100% online, learn at your own pace
Instructor led format
No prerequisites
Continuing education credits