Almond Butter and Blueberry Sweet Potato Toast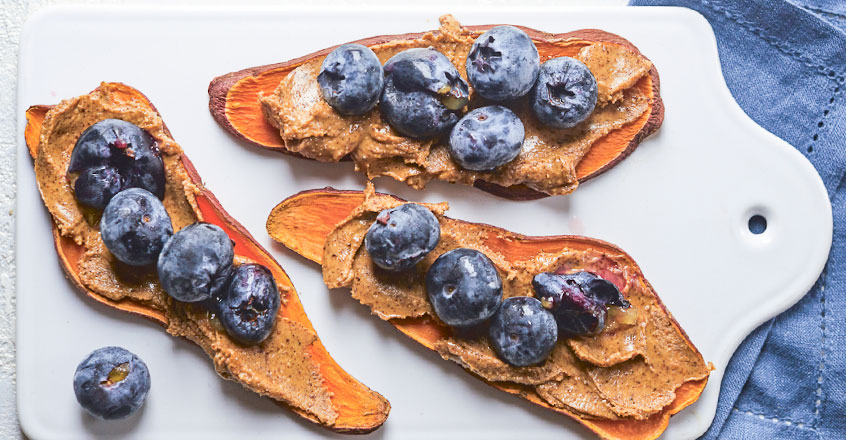 Excerpted from The Greenprint by Marco Borges. Copyright 2018 by Marco Borges. Published by Harmony Books, an imprint of the Crown Publishing Group, a division of Penguin Random House LLC.
What You'll Need
---
1 sweet potato, cut into ¼-inch-thick slices
How to Make It
---
1 Preheat the oven to 350 degrees F.
2 Arrange the sweet potato slices on a baking sheet. Bake until the slices are tender, about 20 minutes. (You can also cook these in a toaster, but you may need to run the toaster on high for three or four cycles.)
3 Serve warm, topped with the almond butter and blueberries. Store any leftover sweet potato slices, without toppings, in an airtight container in the refrigerator for up to 1 week. Reheat in the toaster or toaster oven and top as directed.
Cooking Tips
Store bought hummus often contains oil. You can easily make an oil-free version at home.
Copyright 2022 Center for Nutrition Studies. All rights reserved.