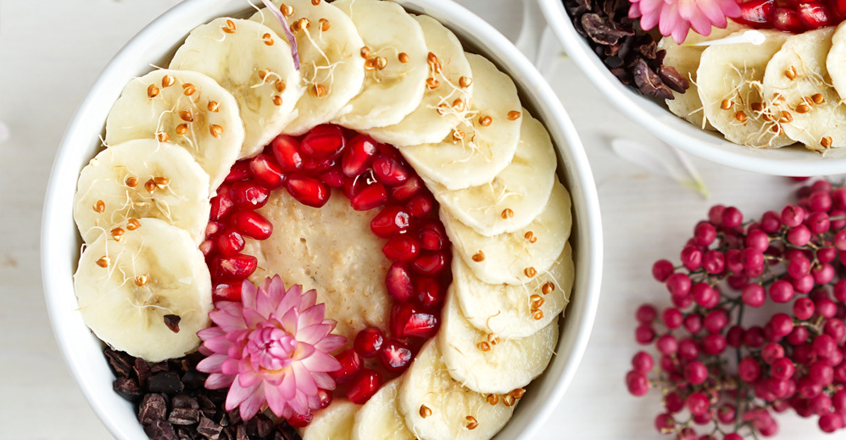 Ingredients
1 ¼ cups unsweetened almond milk
½ cup oatmeal
1 Tbsp almond butter
1 Tbsp coconut flakes/shreds
1 banana
¾ cup red fruits
1 tsp millet sprouts (optional)
1 tsp raw cacao nibs (optional)
Dried edible flowers (optional)
Instructions
1. Soak oatmeal in almond milk for about 10 minutes.
2. While the oatmeal is soaking, heat a small pan and toast coconut flakes until golden brown.
3. Mash the banana (save a few slices for decorating).
4. Add the mashed banana, soaked oatmeal, toasted coconut flakes and the rest of the ingredients to a pot and bring to a boil.
5. Simmer for 4-5 minutes, stirring constantly.
6. Transfer to a bowl and top with sliced banana, red fruits, millet sprouts, cacao nibs, and dried edible flowers.
100% online, learn at your own pace
Instructor led format
No prerequisites
Continuing education credits