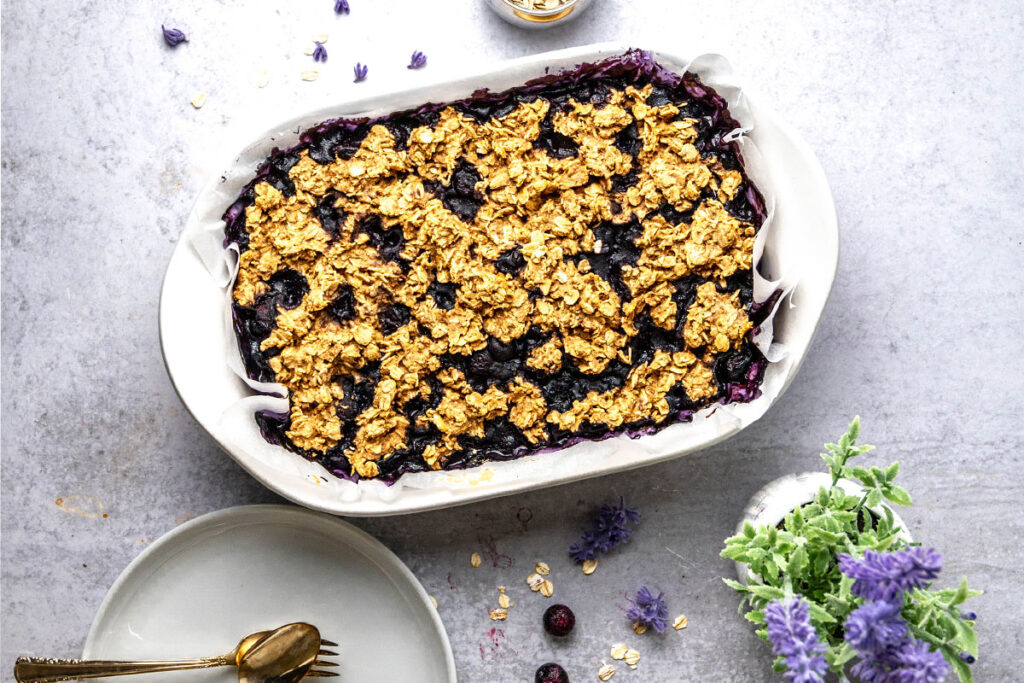 Ingredients
Filling Ingredients
4 cups frozen blueberries
10 medium-large dates, pitted
2 tsp vanilla extract
2 tsp arrowroot or potato starch
2 Tbsp lemon juice
1 cup hot water
Top Layer Ingredients
1 cup rolled oats
⅓ cup oat flour
1 ½ tsp cinnamon
A dash of sea salt
Instructions
1. Preheat oven to 350 degrees F.
2. Prepare the blueberry filling. Place the filling into a baking dish.
3. Prepare the top layer. Spread oat mixture on top of blueberry mixture and bake for 30 minutes. Remove from the oven.
4. Refrigerate at least 1 hour after cooling to set the filling. Eat room temp or cold.
Filling Preparation
1. Soak dates in 1 cup hot water for at least 1 hour to soften.
2. Purée dates with ½ cup of soaking water in a food processor or blender. Save remaining date water.
3. Take ⅔ of the date puré and mix with the berries and vanilla.
4. Place in saucepan and heat over medium heat.
5. Add starch to 2 Tbsp water and mix until smooth.
6. Add starch mixture to berry mixture and increase heat so a gentle boil begins. Cook for another 2 minutes stirring often. The starch will begin to thicken the mixture. Turn off heat after 2 minutes.
7. Add lemon juice and stir well.
Top Layer Preparation
1. Combine rolled oats with flour, remaining date purée, cinnamon, salt and remaining date water. Add more water if all oat flakes aren't moist.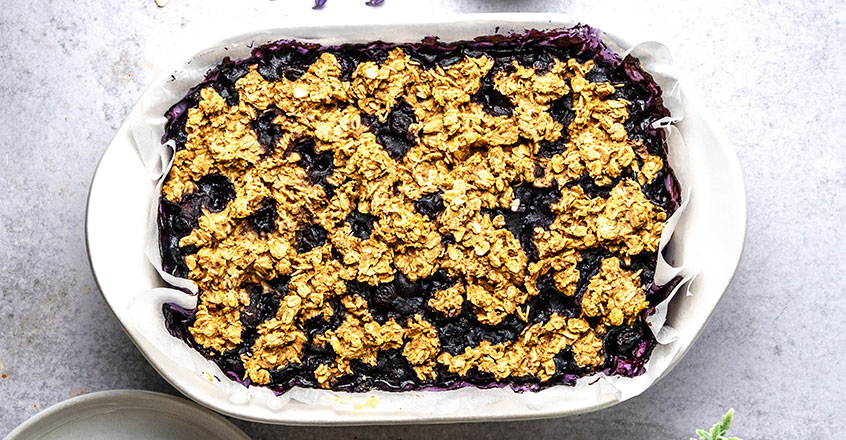 100% online, learn at your own pace
Instructor led format
No prerequisites
Continuing education credits