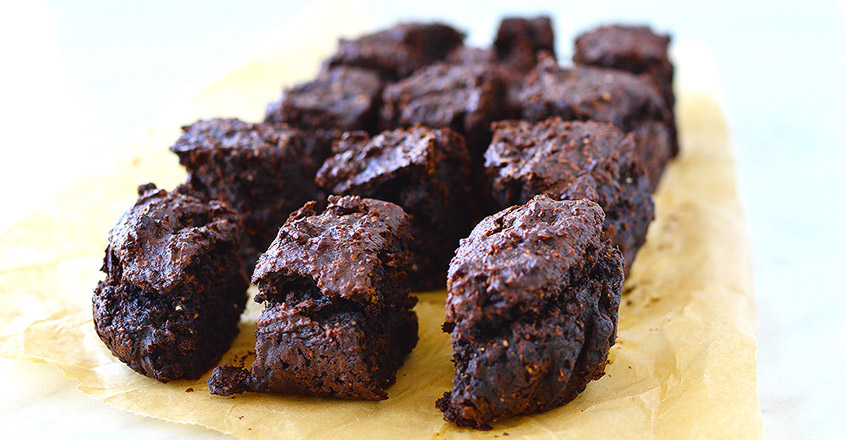 Ingredients
Dry Ingredients
1 ½ cups rolled oats (ground into flour)
½ cup cacao powder
¼ cup unrefined brown sugar
1 tsp baking powder
½ tsp baking soda
Pinch of salt
Wet Ingredients
1 Tbsp ground flax seeds + 3 Tbsp of water
½ cup non-dairy milk
½ cup pitted and chopped dates
1 cup cooked pumpkin
¼ cup molasses
Instructions
1. Preheat oven to 350 degrees F (180°C).
2. Mix 1 Tbsp of ground flax seeds with 3 Tbsp of water and put it in the fridge.
3. In a large bowl, combine all the dry ingredients and set aside.
4. Add all wet ingredients (except the flax-water mixture) to a food processor and blend until smooth.
5. Add the wet ingredients to the larger bowl with the dry ingredients. Add the flax-water mixture too and stir until just combined. Do not over-mix.
6. Cover a 8x4in baking dish with parchment paper and pour the batter. Carefully, spread it evenly but do not press it tight.
7. Bake at 350 degrees F for 35 minutes.
8. Let it cool completely before slicing.
100% online, learn at your own pace
Instructor led format
No prerequisites
Continuing education credits