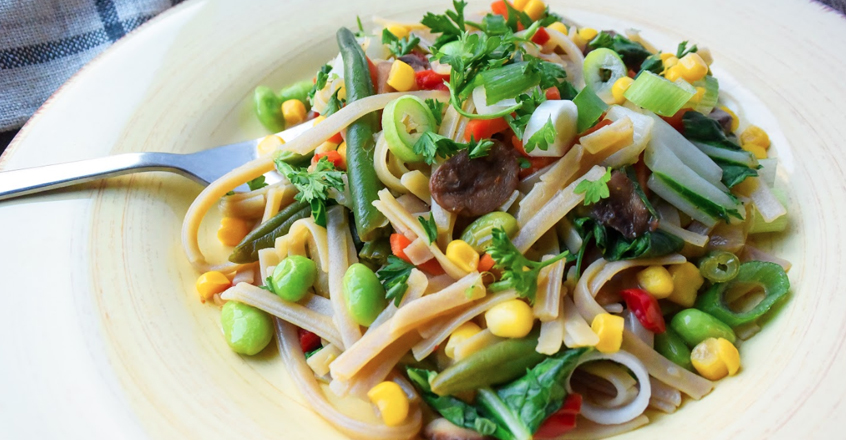 Ingredients
Vegetables Ingredients
4-6 baby bok choy
1 small onion, sliced
2 cloves garlic, minced
8 oz mushrooms, (portobello, button etc.)
1 can water chestnuts, drained
1 can baby corn, drained
1 can bamboo slices, drained
Any vegetables you like (red peppers, green onion, etc.)
Vegetable broth
Salt to taste
Asian Sauce Ingredients
¼ cup soy sauce or tamari
¼ cup water
1 ½ Tbsp lemon juice
½ Tbsp sweetener of choice
1 tsp minced garlic
1 tsp corn starch or arrowroot
Instructions
Vegetable Preparation
1. In wok or large pan, saute onion and garlic in 3 Tbsp vegetable broth for approximately 3-4 minutes.
2. Add baby bok choy and the remaining vegetables and another 3 Tbsp vegetable broth. Cover and cook on medium heat for about 5-7 minutes.
3. Add Asian sauce. Cook approximately 5-7 minutes, uncovered until sauce has thickened and veggies are done. They are best if not cooked too long, leaving a little crunch.
4. Serve over noodles or rice.
Asian Sauce Preparation
1. Whisk all sauce ingredients together in a medium bowl. Adjust ingredients to your taste.
100% online, learn at your own pace
Instructor led format
No prerequisites
Continuing education credits