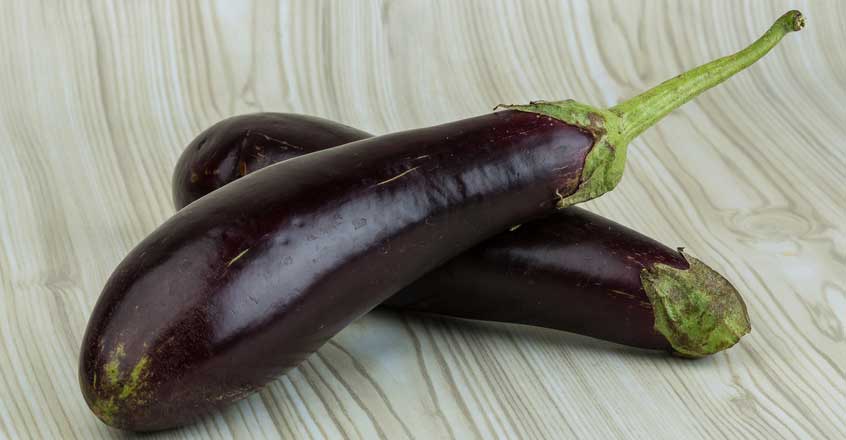 Ingredients
1 large eggplant
1 small yellow onion
12-oz pkg mushrooms (button, cremini or baby portabellas)
Sea salt to taste (optional)
⅓ cup ⅓ cup natural peanut butter
¼ cup water or low-sodium vegetable broth
1 tsp agave syrup
1 Tbsp low-sodium soy sauce
1 Tbsp balsamic vinegar
Instructions
1. Cut eggplant into roughly 1-inch chunks and soak in lightly salted water to cover for 15 minutes.
2. Peel and finely chop the onion and quarter the mushrooms. Water sauté the onions in pan until soft.
3. Add eggplant water mixture and mushrooms into the onions. Cover and let simmer, stirring occasionally, until the eggplant is soft (5-10 minutes). Remove cover and continue to cook until most of the liquid has evaporated.
4. In a blender, mix together peanut butter and ¼ cup water or vegetable broth. When the mixture is smooth and creamy add the agave syrup, soy sauce and vinegar and mix until the mixture is smooth again.
5. Pour sauce over sautéed vegetables in the skillet. Simmer, stirring, for a minute or two until the sauce has thickened and thoroughly coated the vegetables. Serve hot with your favorite rice, steamed green beans or other green vegetable.
100% online, learn at your own pace
Instructor led format
No prerequisites
Continuing education credits