Fruit and Vegetable Curry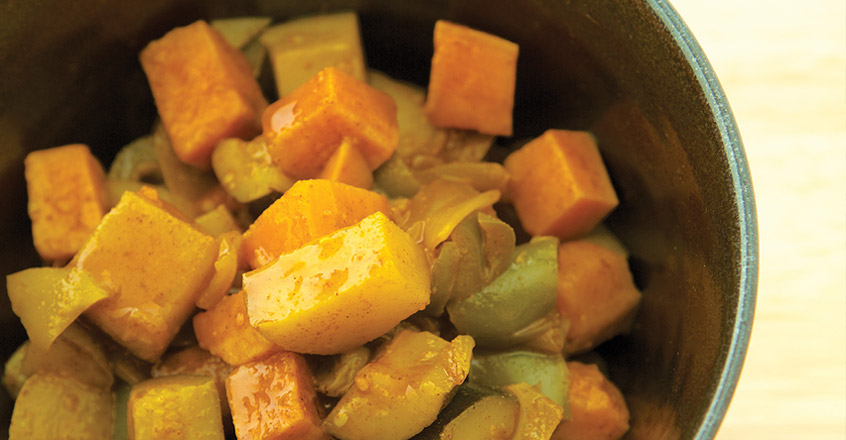 1 large sweet potato, peeled and cubed
2 cups unsweetened apple juice or vegetable stock
1 zucchini, coarsely chopped
1 green bell pepper, chopped
1 large Granny Smith apple, chopped
Sea salt and black pepper to taste
1 Sauté the onion in a large saucepan over medium heat for 5 minutes.
2 Add the sweet potato and water and cook for 5 minutes until the sweet potatoes are just tender.
3 Add the remaining ingredients and cook for 10 minutes. Season with sea salt and black pepper to taste, and cook for 5 minutes more.
Cooking Tips
Ripe pears work well in place of the apples, and feel free to use your favorite dried fruit in place of the raisins (chop larger fruits like apricots)
Copyright 2021 Center for Nutrition Studies. All rights reserved.