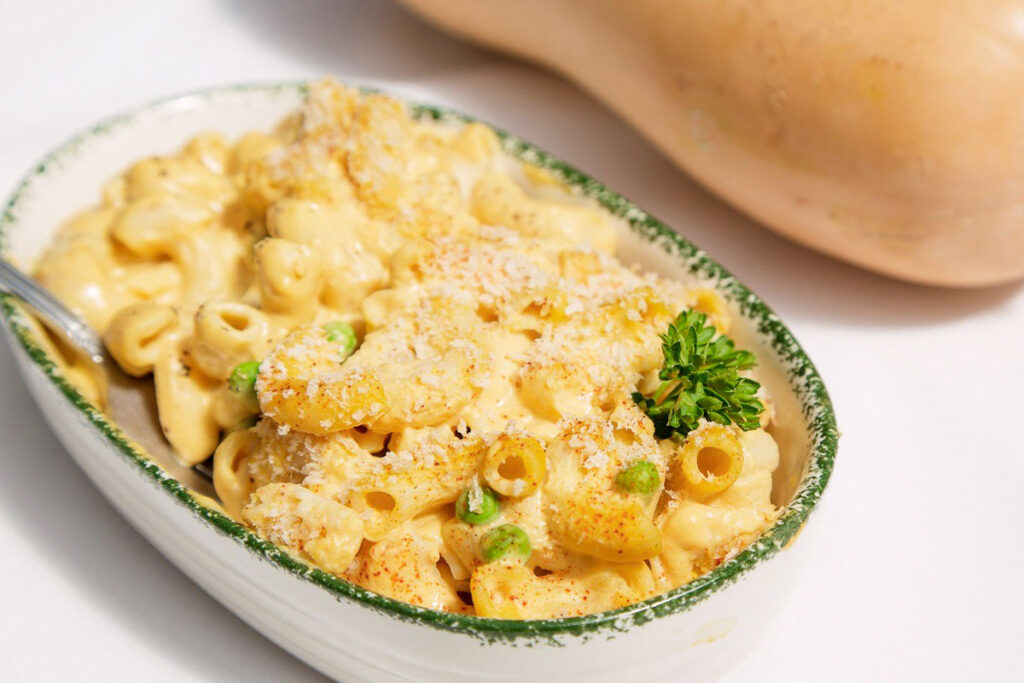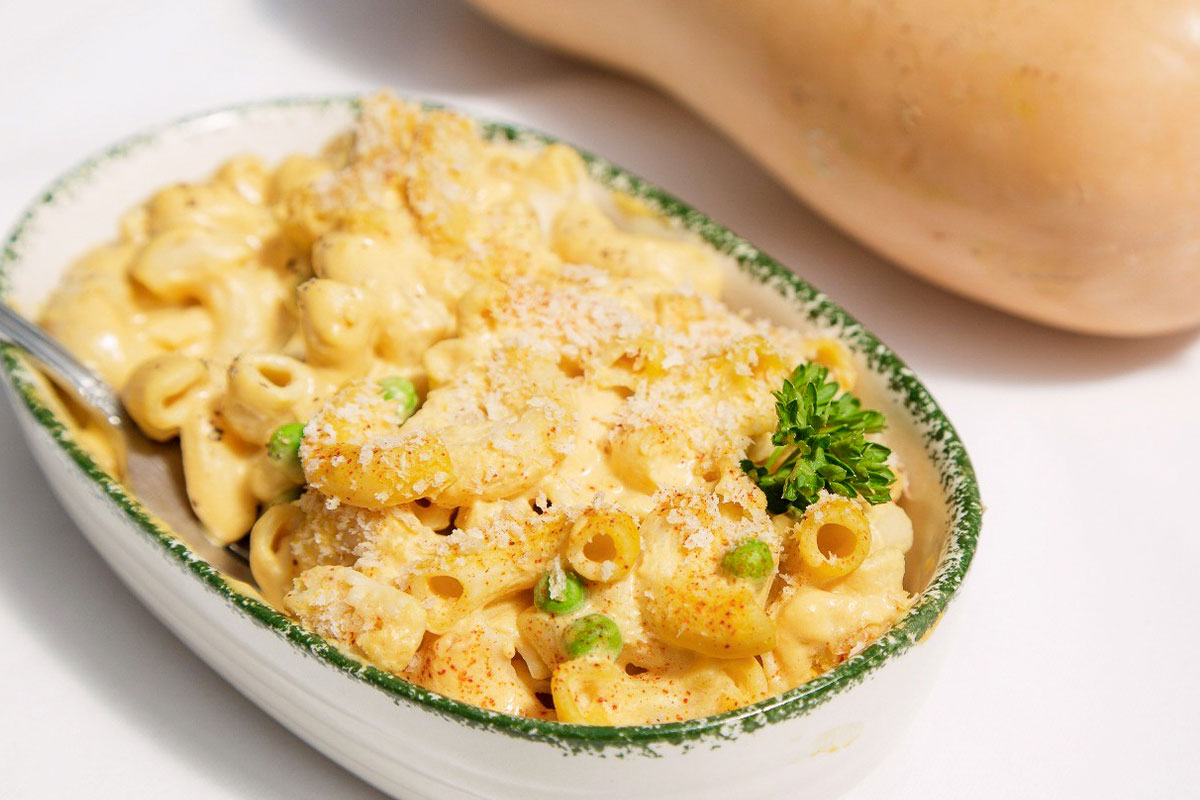 Ingredients
1 cup cooked butternut squash
¼ cup raw cashews
1 ½ cups plant-based milk
2 Tbsp cornstarch
¼ cup nutritional yeast flakes
2 Tbsp Dijon mustard
¾ tsp garlic powder
1 ½ tsp lemon juice
½ tsp sea salt
¼ tsp black pepper
12 oz macaroni noodles (brown rice or whole wheat)
1 cup peas, frozen or fresh
½ cup whole grain bread crumbs
½ tsp smoked paprika (optional garnish)
Instructions
1. Preheat oven to 350 degrees F.
2. Place the cooked butternut squash, cashews, milk, cornstarch, nutritional yeast flakes, Dijon mustard, garlic powder, lemon juice, salt, and pepper in a high-powered blender. Blend until smooth and creamy.
3. Transfer to a saucepan and cook over medium heat. Whisk until thickened. If you prefer a thinner sauce, add a bit of water.
4. Cook pasta noodles according to package directions.
5. Combine the pasta noodles, sauce, and peas in a casserole dish, and sprinkle with the bread crumbs and optional smoked paprika.
6. Bake uncovered for ~20 minutes, or until golden brown and bubbly.
Cooking Tips
1. For a nut-free option, replace cashews with ¼ cup rolled oats or ½ cup hemp seeds.
2. Using frozen butternut squash is a huge time saver.
3. Try substituting 1 cup cooked sweet potato for the butternut squash.
4. It's a good idea to soak your cashews for a few hours and rinse them if you do not have a high-powered blender such as a Vitamix. This will help give you creamier results.
5. You can add other vegetables such as spinach or broccoli.
6. Try adding a Mexican spice blend to the sauce along with green chiles and red kidney beans to the macaroni for a chili mac dish.
100% online, learn at your own pace
Instructor led format
No prerequisites
Continuing education credits