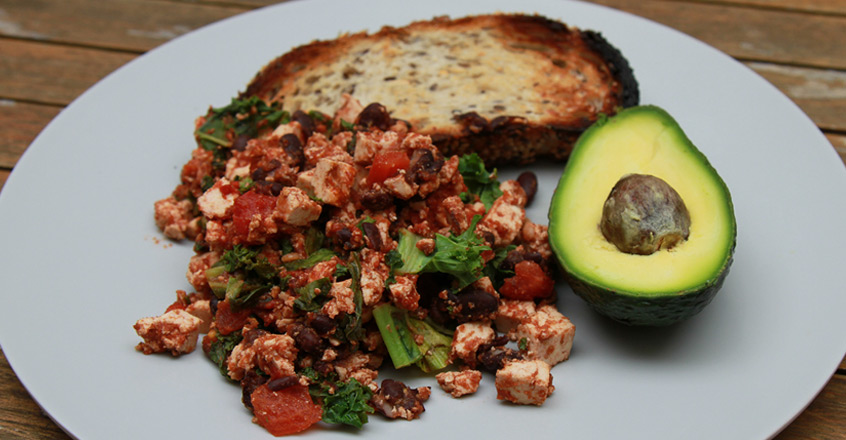 1 cup cooked black beans or kidney beans
3 Tbsp hot sauce (optional)
1 ½ cups greens (I like to use kale)
1 clove of garlic, minced
1 Crumble tofu into a pan with cumin, coriander and garlic. Cook over medium heat approximately 2 minutes.
2 Add tomato paste, hot sauce, diced tomatoes, beans and greens.
3 Add ¼ cup water and stir frequently and everything is heated through and the greens are wilted.
Copyright 2019 Center for Nutrition Studies. All rights reserved.