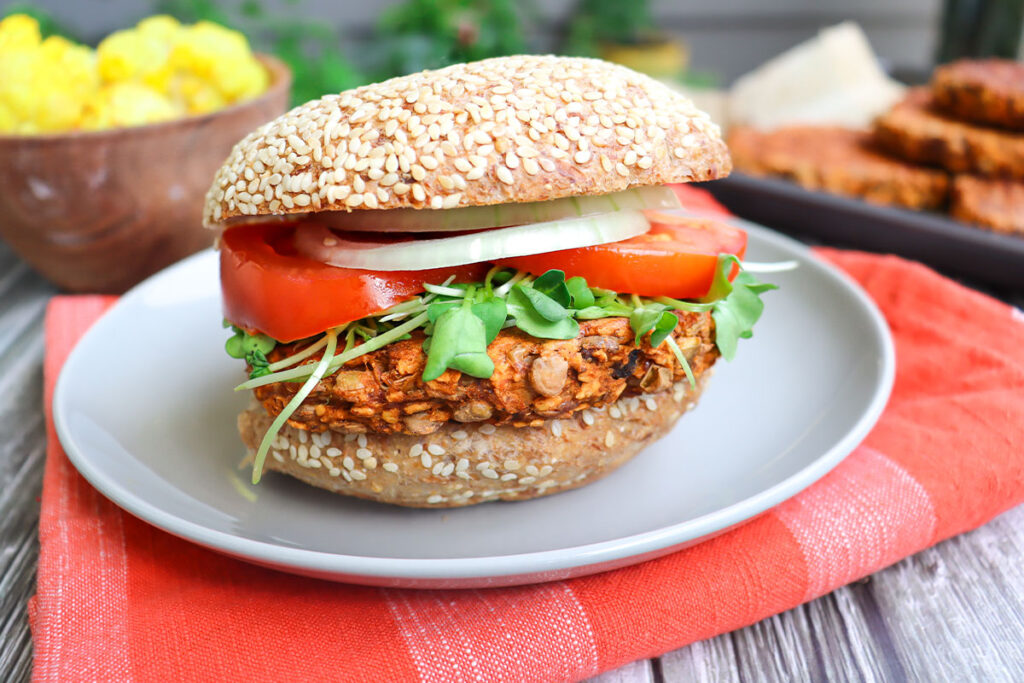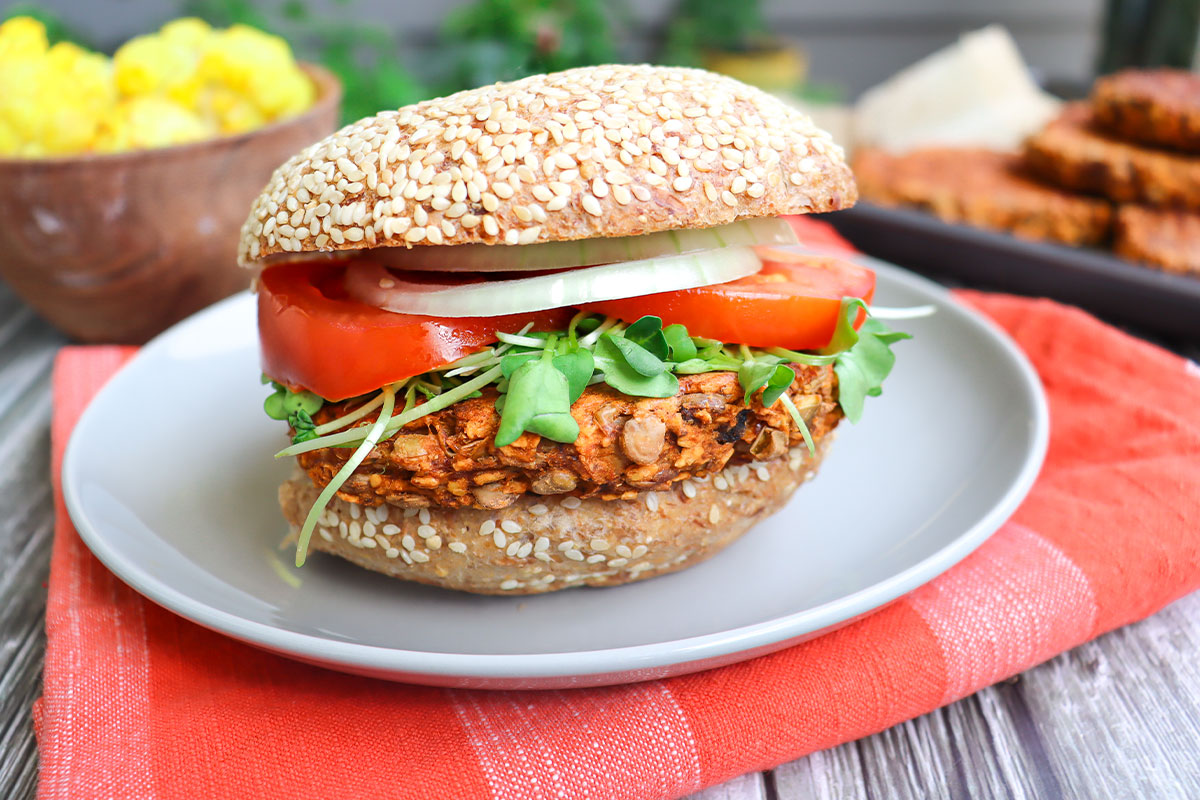 Ingredients
1 red onion, finely chopped
2 cups chopped baby bella or white bottom mushrooms
3 cups cooked brown lentils
½ cup barbecue sauce, plus extra for topping
2 tsp garlic powder
1 ½ tsp smoked paprika
1 Tbsp ground flaxseed
½ tsp sea salt
1 ¾ cups quick cooking oats
Instructions
1. Preheat oven to 400 degrees F. Line a baking sheet with parchment paper.
2. In a heated pan, sauté the onions for 3 minutes, stirring frequently. Add the mushrooms and sauté for 5 minutes more, or until cooked.
3. In a bowl, mash the lentils with a potato masher. Then stir in the barbecue sauce, garlic powder, smoked paprika, ground flaxseed, and sea salt. Mix well.
4. Add the sautéed onion and mushroom mixture, and mix well. Finally, stir in the oats.
5. Shape the mixture into burger patties, and place them on the baking sheet. Coat with a thin layer of barbecue sauce.
6. Bake for 25 minutes. Remove from the oven to flip the patties and coat with another thin layer of barbecue sauce. Bake for an additional 15 minutes, or until firm to the touch.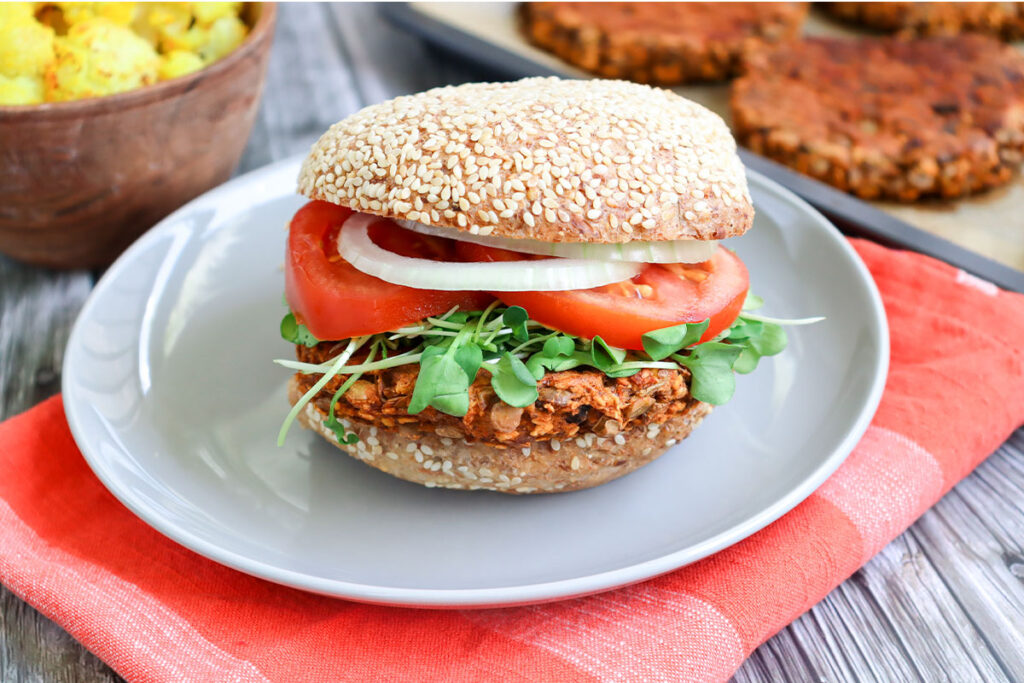 100% online, learn at your own pace
Instructor led format
No prerequisites
Continuing education credits