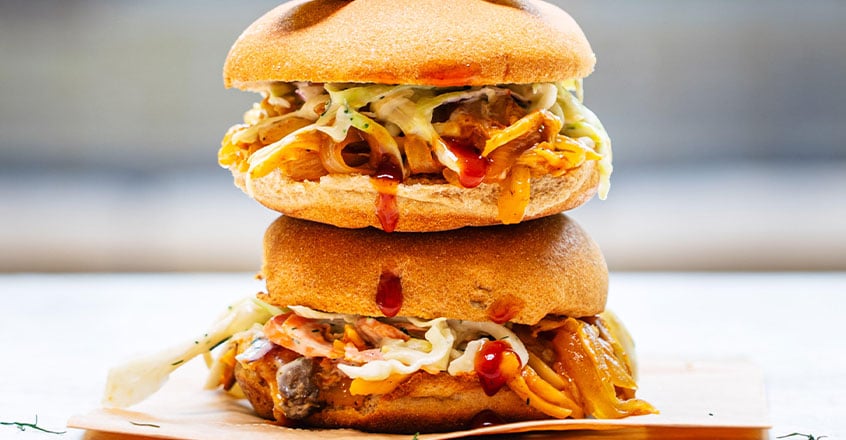 What You'll Need
---
2 Tbsp low-sodium vegetable broth
1 medium white onion, sliced
1 Tbsp apple cider vinegar
How to Make It
---
1 Shred the king oyster mushrooms with two forks or with your hands.
2 In a bowl, mix the shredded mushrooms with smoked paprika, pepper, salt, apple cider vinegar, and BBQ sauce.
3 In a pan, sauté the onion and garlic over medium for 4-5 minutes or until slightly golden.
4 Add the mushroom mixture and cook over low until the sauce is thickened.
Copyright 2022 Center for Nutrition Studies. All rights reserved.