Vegan Eggplant "Parmesan"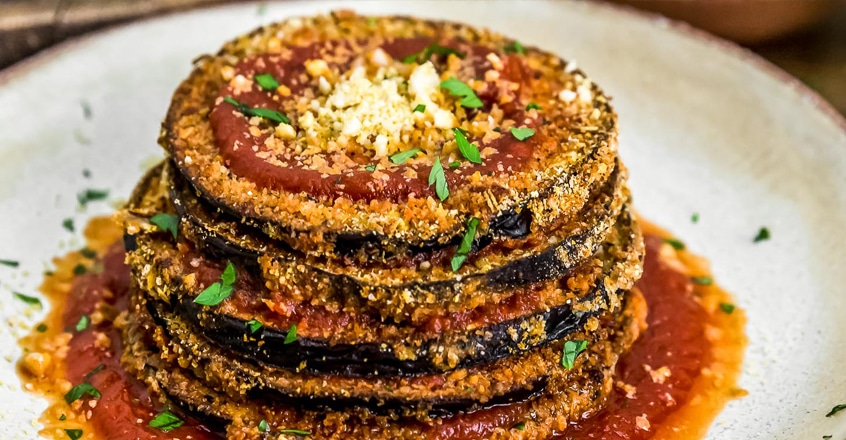 What You'll Need
---
1 large eggplant, sliced into ¼-inch slices
BATTER INGREDIENTS
CRUMB COATING INGREDIENTS
½ cup whole-grain bread crumbs
1 to 2 Tbsp Italian seasoning
How to Make It
---
1 Preheat the oven to 375 degrees F.
2 Line one or two large baking sheets with parchment paper. Set aside.
3 Place the Crumb Coating Ingredients in a large bowl, stir to combine, and set aside.
4 Make the batter by placing an equal amount of water and tahini in a small bowl and whisking together. The tahini will become lighter in color and will be thick. Add an additional tablespoon of water. This additional tablespoon should create a nice, runny consistency. Add more water a tablespoon at a time, if needed, to create a thin pancake-like batter.
5 Place the eggplant slices in a large bowl, drizzle the batter over them, and then using your hands, rub the batter on the eggplant slices so it is evenly distributed. Wash your hands.
6 Dredge a batter-coated eggplant slice in the crumb-coating bowl, sprinkling the crumb coating all over each slice and slightly pressing the coating onto the eggplant. Shake off any excess coating, then place each slice on a lined baking sheet. Continue until all the eggplant slices are covered with the crumb coating. Do not overlap the slices on the baking sheet(s) as they will steam instead of crisping up if they are overcrowded.
7 Bake for 20 minutes or until the eggplant is tender. If using two baking sheets, rotate halfway.
Cooking Tips
If the eggplant has been refrigerated, remove it from the fridge for at least 30 minutes to allow it to come to room temperature. This helps eliminate condensation and allows the batter mixture to evenly coat the eggplant slices.
Allow the tahini to come to room temperature.
A mandolin is preferred to slice the eggplant into ¼-inch thick slices. If you don't have a mandolin, use a sharp knife.
If your eggplant slices are larger than ¼ inches, you may need to increase your baking time. Use a fork to test for tenderness.
For an even bake, place oven rack(s) toward the middle of your oven, avoiding the lower and upper oven racks.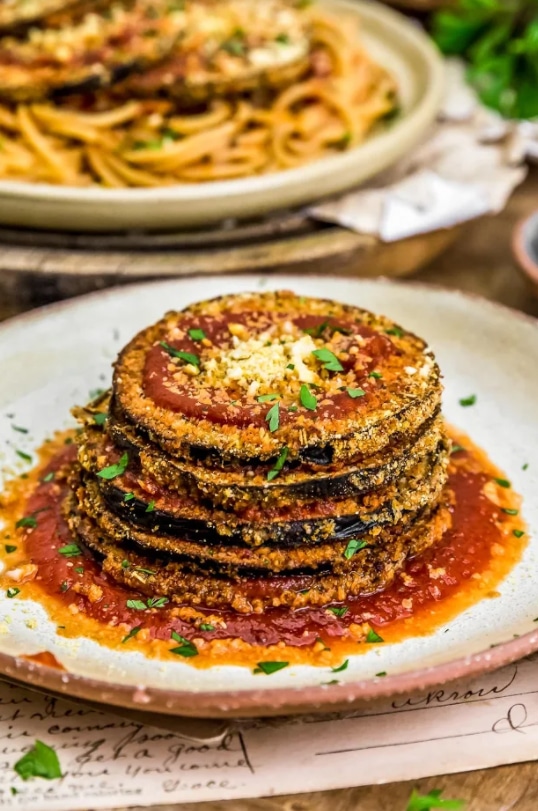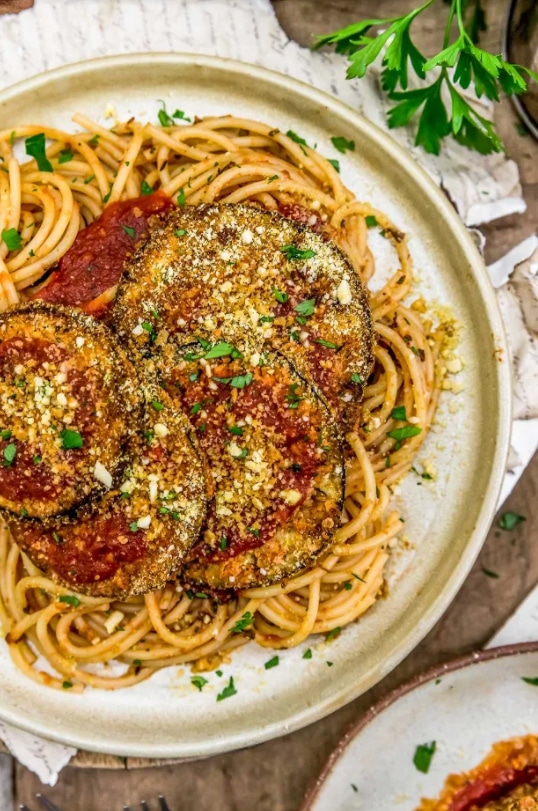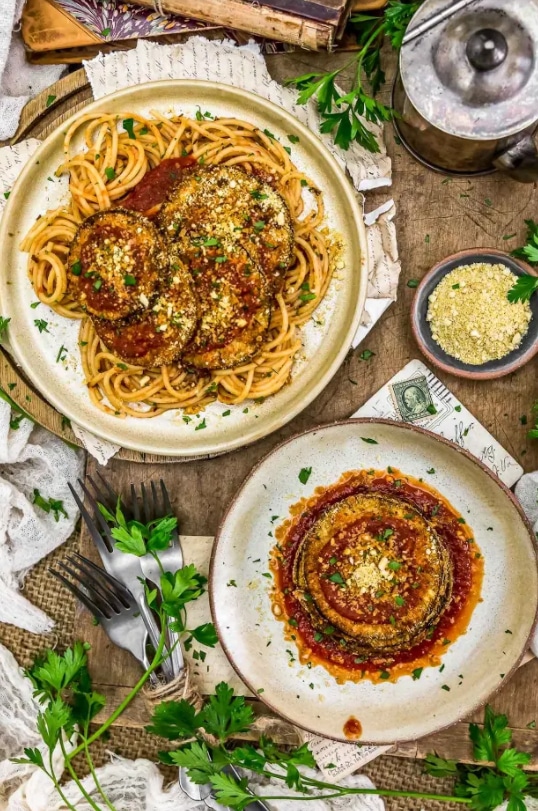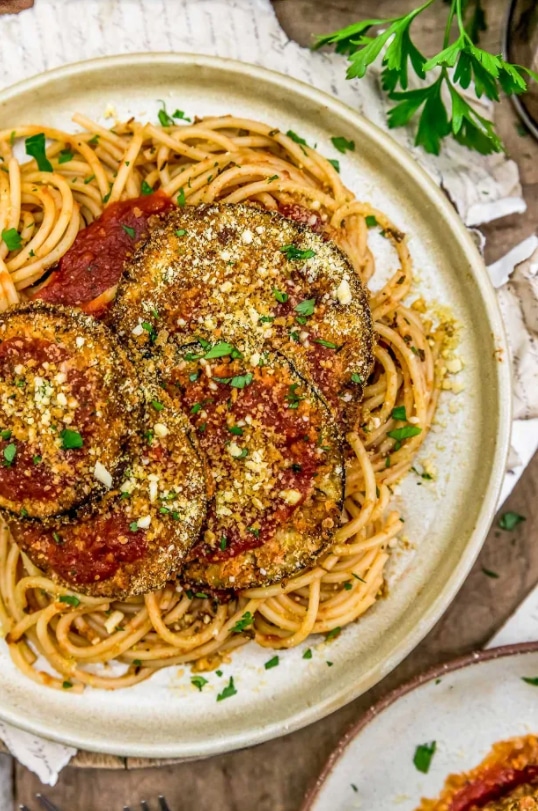 Copyright 2022 Center for Nutrition Studies. All rights reserved.