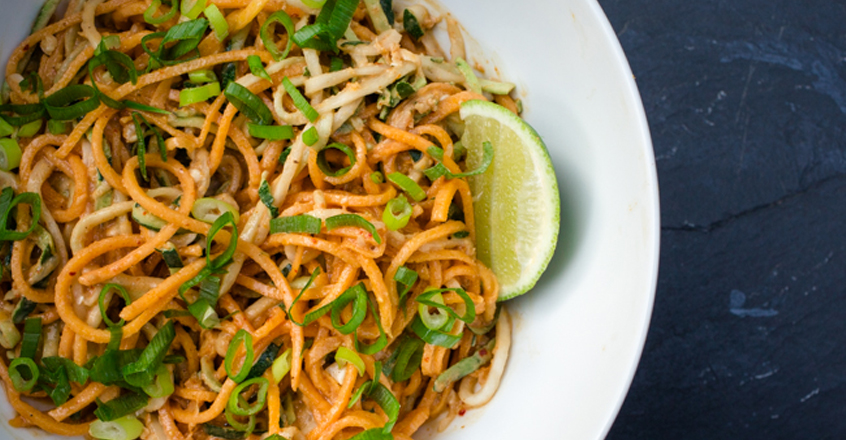 Ingredients
1 large carrot
4 medium zucchini
½ cup unsalted raw cashews, roughly chopped
1 Tbsp black sesame seeds
½ cup fresh cilantro, roughly chopped
Dressing Ingredients
¼ cup nut butter (I used cashew butter, but peanut or almond will work too)
3 Tbsp tamari (or soy sauce)
1 Tbsp raw agave nectar
1 Tbsp fresh ginger, grated
1-2 garlic cloves, minced
1 Tbsp lime juice
1 Tbsp Thai curry paste
Instructions
1. Spiralize the zucchini and carrot, set aside.
2. Whisk together all of the ingredients for the dressing until creamy. Taste and adjust if necessary.
3. Pour the dressing over the noodles, add all ingredients, and toss to combine thoroughly. Serve immediately or chill for future use, 1-2 days in the refrigerator for optimal freshness.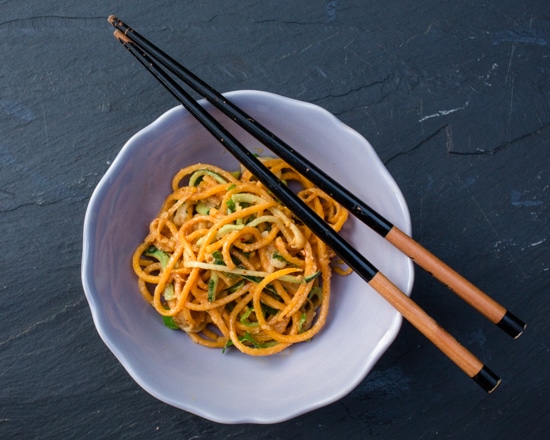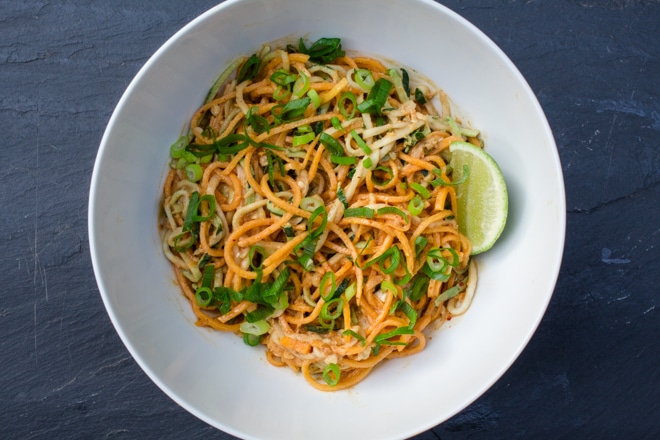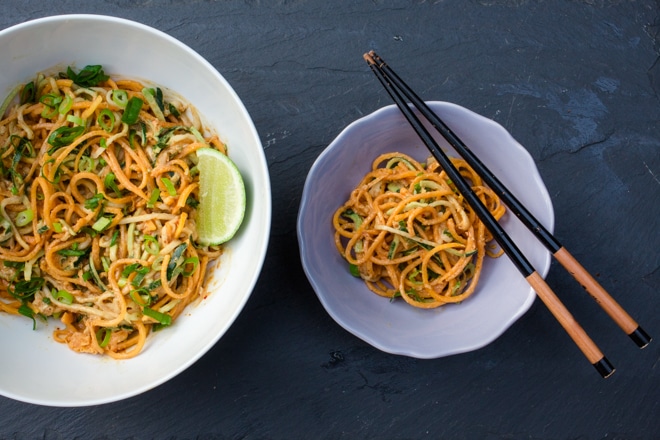 100% online, learn at your own pace
Instructor led format
No prerequisites
Continuing education credits