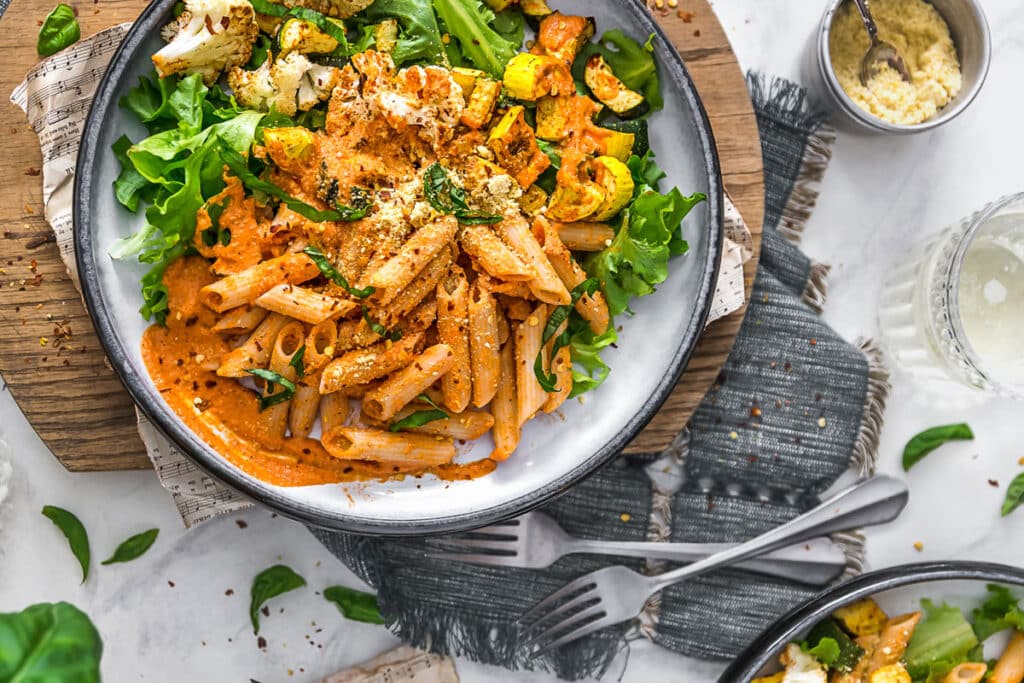 Ingredients
1 cup raw almonds
1 (12 ounce) jar roasted red peppers, drained
1 (14 ounce) can fire-roasted tomatoes (do not drain)
1 tsp garlic powder
½ tsp onion powder
1 tsp lemon juice
1 Tbsp nutritional yeast
1 tsp sea salt
¼ tsp crushed red pepper flakes
Optional Ingredients
Whole-grain pasta of choice (we use gluten-free penne pasta)
Roasted veggies
Quinoa flatbread (for dipping)
Fresh basil, chiffonade
Instructions
1. Place the raw almonds (no soaking required) into a high-speed blender and pulse until you reach a fine meal-like texture.
2. Add all remaining ingredients into the high-speed blender, except for the crushed red pepper flakes. Pulse until everything is smooth.
3. Add the red pepper flakes and pulse for a few seconds.
4. Taste and adjust seasoning as desired.
5. Serve with your favorite pasta or as a dipping sauce with your favorite whole-grain bread. Serve hot or at room temperature.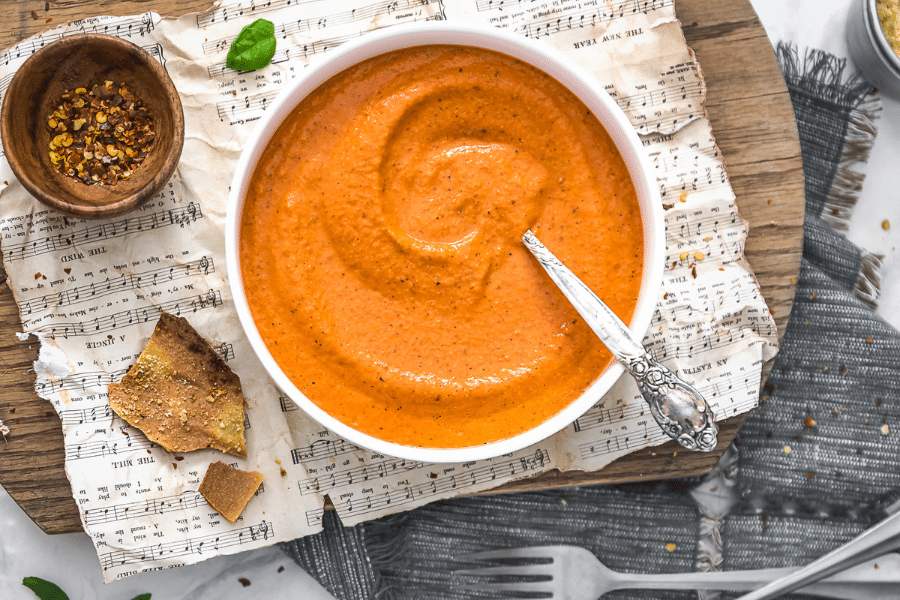 100% online, learn at your own pace
Instructor led format
No prerequisites
Continuing education credits