Hemp Ranch Oil-Free Dressing
Prep: 3 minutes
Yield: 1½ cups
This dressing was created with kids and ranch dressing-lovers in mind. It is oil, gluten and soy free.
Preparation
Place all ingredients except dill and chives in a high speed blender (Vitamix/Nutribullet) and blend on high for 30 seconds.
Add dill and chives. Use on salads, baked potatoes, as a veggie dip or wherever you use ranch dressing. Put the dressing in a glass jar and shake to serve.
This dressing stays good for 3 days.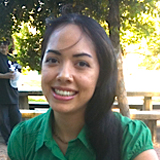 Cristina Carolan is the chef/owner of
Chef Veggie
– Personal Chef Services. She received her
Certificate in Plant-Based Nutrition
from the T. Colin Campbell Center for Nutrition Studies and eCornell. She cooks in Austin, TX.