Baby Bok Choy and Shiitake Mushrooms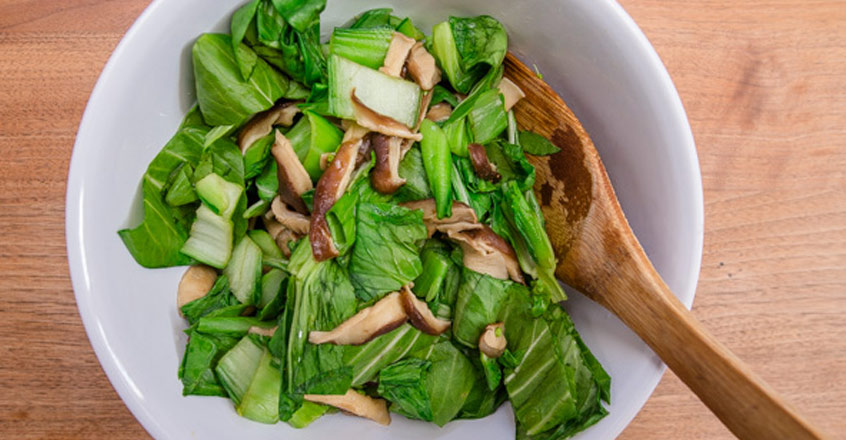 What You'll Need
---
¼ lb shiitake mushrooms (or substitute enoki or straw mushrooms)
1.5 Tbsp reduced-sodium soy sauce
Water or low-sodium vegetable broth for sautéing
How to Make It
---
1 For the shiitake mushrooms, discard the stems and cut the caps cut into 1-inch pieces
2 Cut off the base off each bok choy stalk. Separate the stalks and leaves. Wash the leaves and stalks and drain in a colander.
3 Heat water or broth and sauté mushrooms in a wok for about 2 minutes.
4 Add bok choy and cook until limp, about 1-2 minutes.
5 Add soy sauce and simmer for an additional 2-3 minutes. Serve.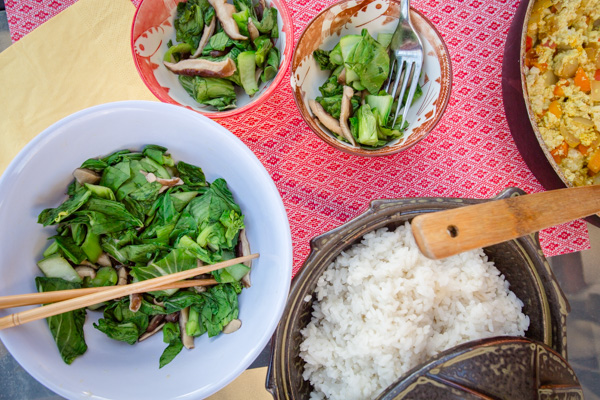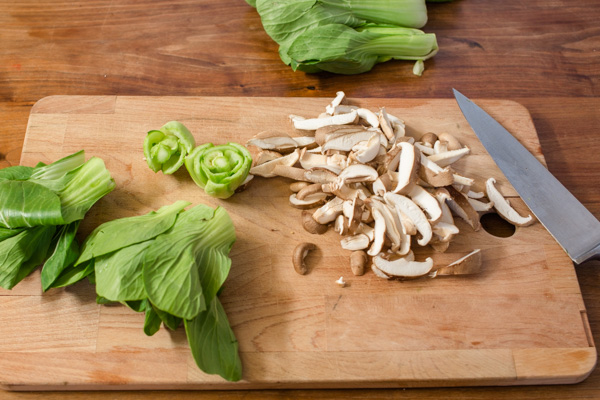 Copyright 2022 Center for Nutrition Studies. All rights reserved.