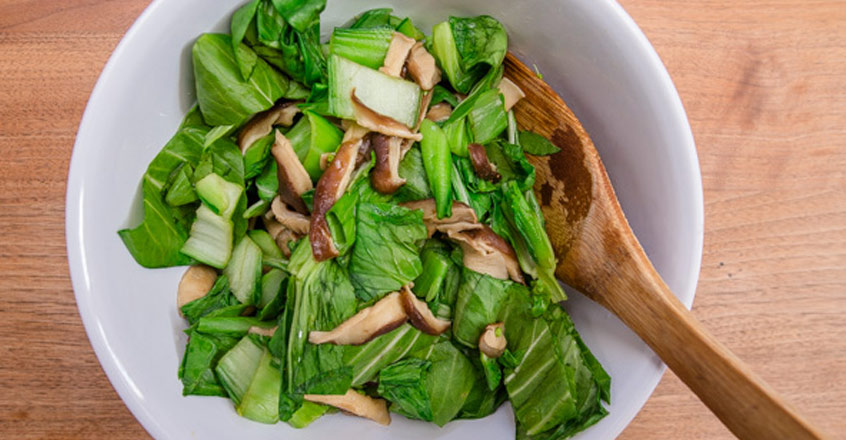 Ingredients
¼ lb shiitake mushrooms (or substitute enoki or straw mushrooms)
1 pound baby bok choy
1.5 Tbsp reduced-sodium soy sauce
Water or low-sodium vegetable broth for sautéing
Garlic powder, to taste
Ginger powder, to taste
Instructions
1. For the shiitake mushrooms, discard the stems and cut the caps cut into 1-inch pieces
2. Cut off the base off each bok choy stalk. Separate the stalks and leaves. Wash the leaves and stalks and drain in a colander.
3. Heat water or broth and sauté mushrooms in a wok for about 2 minutes.
4. Add bok choy and cook until limp, about 1-2 minutes.
5. Add soy sauce and simmer for an additional 2-3 minutes. Serve.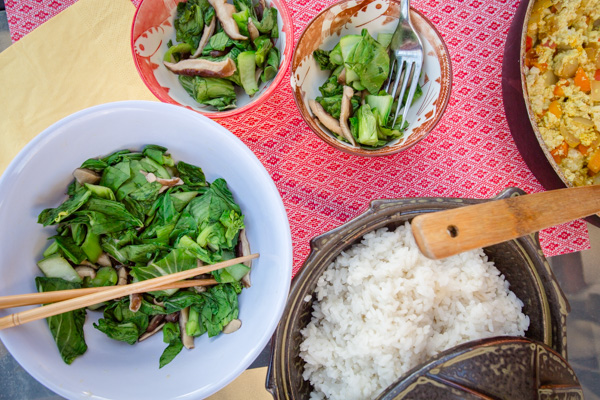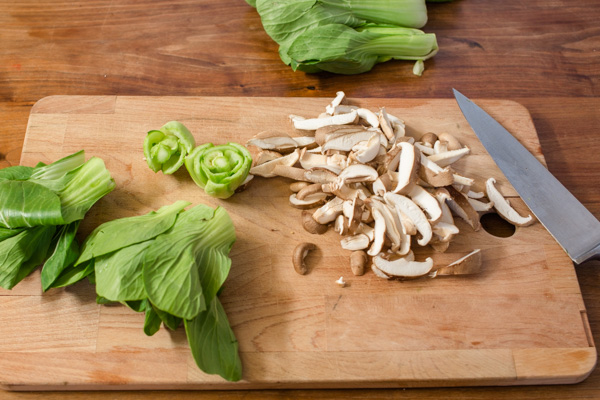 100% online, learn at your own pace
Instructor led format
No prerequisites
Continuing education credits