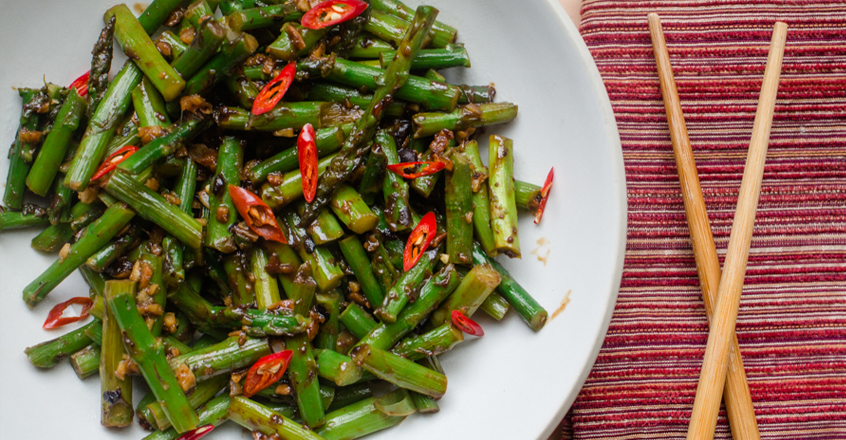 Ingredients
1½ to 2 lb asparagus
1½ cups reduced sodium vegetable broth
1 Tbsp fermented black beans (available in most Asian grocery stores)
2-3 cloves garlic, minced
1 Tbsp finely chopped ginger
1 Tbsp reduced sodium soy sauce
2 hot chili peppers, finely chopped
Instructions
1. Wash asparagus and trim off tough stems. Cut into 2-inch lengths and blanch in boiling water for 3-4 minutes. Drain and set aside
2. Heat water or vegetable broth in wok and sauté the black beans, garlic, ginger, and chili pepper until garlic is tender.
3. Add asparagus, stirring rapidly to coat with spices in the wok.
4. Add remaining vegetable broth and cook for 1-2 minutes until asparagus is tender and broth is slightly reduced.
5. Serve immediately.
Cooking Tips
1. Fermented black beans add robust flavor to this simple dish. Way better than takeout!
100% online, learn at your own pace
Instructor led format
No prerequisites
Continuing education credits