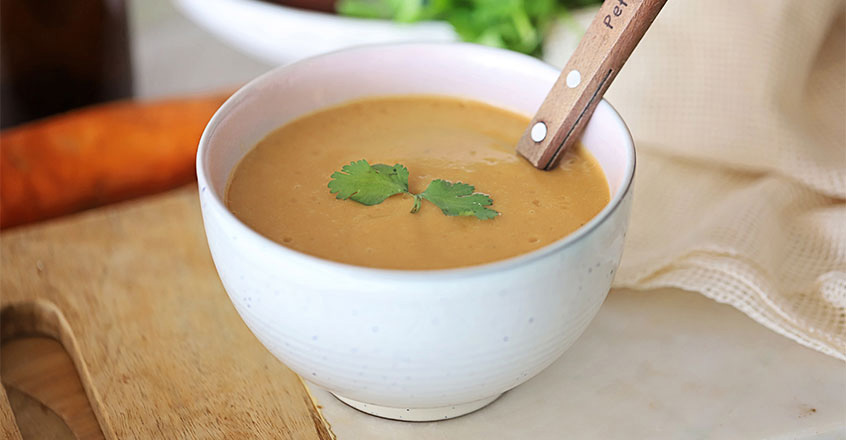 Ingredients
½ cup raw cashews
½ cup water
6 medium potatoes
2 Tbsp vegetable broth
1 onion
2 carrots
2 stalk of celery
1 bay leaf
½ tsp dill weed
1 ½ tsp salt-free herb blend
½ tsp sea salt
½ cup soy milk
Fresh ground black pepper to taste
2 Tbsp chopped fresh parsley (1 Tbsp if using dried)
Instructions
1. Soak cashews in ½ cup of water while preparing the vegetables.
2. Peel and cube potatoes; set aside.
3. Chop onions, carrots and celery. In a large soup pan, sauté in vegetable broth until tender adding more broth if needed.
4. Add potatoes and enough water to just cover. Add dill weed, bay leaf, herb blend, and sea salt. Simmer until tender.
5. While vegetables are cooking, blend the cashews in the soaking water until smooth.
6. Transfer cooked vegetables to blender and puree until smooth.
7. Add soy milk and parsley. Heat through and serve.
100% online, learn at your own pace
Instructor led format
No prerequisites
Continuing education credits