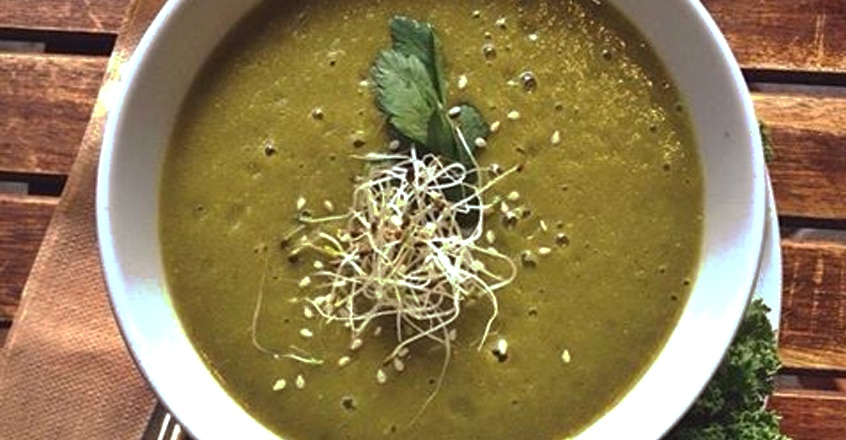 Ingredients
5 cups of filtered water
4 medium-size potatoes, chopped
1 large carrot, coarsely diced
¼ bunch celery, coarsely diced
½ large onion, coarsely diced
4 cloves of garlic, chopped
1 cup of collard leaves and/or stalks, chopped
¼ bunch kale, chopped
¼ bunch of cilantro
1 inch fresh ginger, minced
1 ½ tsp cumin
Instructions
1. In a pot over medium heat, cook onion and garlic in 4 Tbsp of filtered water for 2-3 minutes.
2. Add carrots, celery, and potatoes, and the rest of the filtered water.
3. Bring to a gentle boil, keeping the stove on medium and stirring frequently.
4. Cook for about 10 minutes or until the vegetables have softened.
5. Add the collard greens, kale, cilantro, and cumin, and cook on low heat for another 15 minutes.
6. Blend with an immersion blender until smooth.
100% online, learn at your own pace
Instructor led format
No prerequisites
Continuing education credits