Plant-Based Cooking: How to Make 2 Immune Boosting Recipes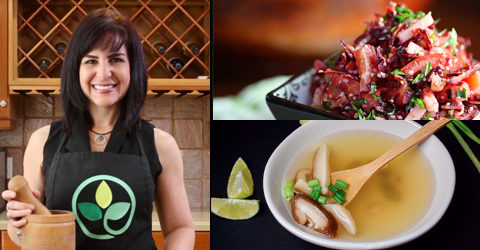 Evelisse Capó, PharmD, along with her daughter Sheriza, demonstrates how to make immune boosting, nutrient-dense recipes to share with your family and friends. Throughout this video you will also learn about foods and tips on how to boost your immune system.
In light of the current coronavirus we are thinking about your families and your health. We will continue to share tips and recipes with you.
Learn more about how plant-based nutrition can boost your immune system:
https://nutritionstudies.org/reinforce-your-immune-system-with-plant-based-nutrition/
Sign up for our

free



7-day kickstart
Daily emails keep you motivated
Delicious and easy recipes to inspire
Kickstart your plant-based journey
Copyright 2020 Center for Nutrition Studies. All rights reserved.